2017 Sports in Review: Sunnie's picks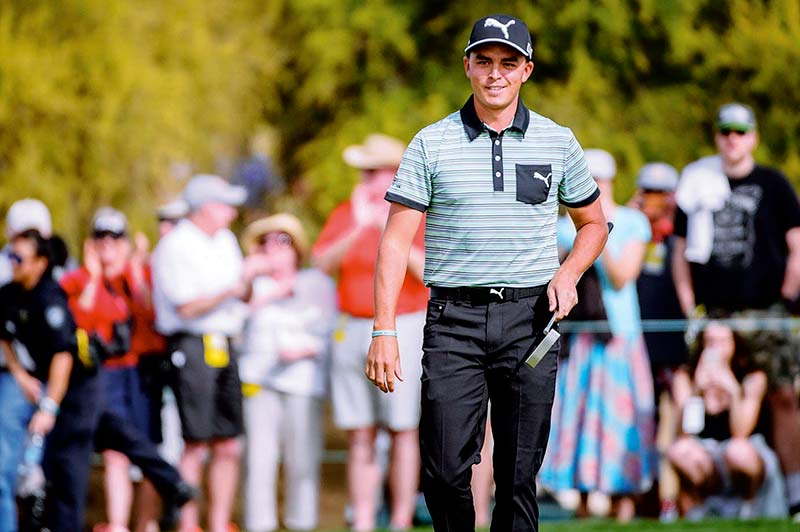 Pushing the envelope in 2017
FRUITLAND
This year was undoubtedly a year for pushing boundaries, particularly in the sports arena.
Every year comes with a handful of surprises and this year was no exception. My colleague and I who cover sports all of Navajo country and beyond travel thousands of miles a year and bare witness to some of these surprises.
We split our time in Arizona, New Mexico, Utah, and sometimes even Colorado. We do what we can to give coverage to our Navajo and Native American athletes who are sometimes overlooked.
This year, looking back at my top 10 stories of the year, I noticed a trend in our Navajo sports scene. I found that our Dine athletes have really pushed the envelope and broken barriers that are not always obvious.
We had some state champions in areas that are not often known strengths to Diné and had some nationally recognized Diné athletes who continued to put themselves and their people on the map.
Here is my list of top 10 stories for 2017 in chronological order:
1. Ricky Fowler
Fowler, the Navajo PGA golfer with roots in the Tuba City area, returned to the Waste Management Phoenix Open in February. I first covered Fowler in his Waste Management Phoenix Open debut in 2010. He had made nine Waste Management Phoenix Open appearances since then.
A lot had change since first writing about Fowler in 2010, back then he was young, new on the PGA scene and few knew him. This year was a different story. He drew one the largest crowds on every hole and had more autograph requests than time to fulfill them.
But he made time for us and for his people. He gave the Navajo Times an exclusive interview and gave the Diné youngsters words of encouragement, "Just tell them dream big, enjoy life, have fun. I didn't come from much, but my parents and my grandparents made sure they provided for me and made sure I was kind of able to chase my dreams."
2. Shiprock state wrestling champ Logan Charley
When it comes to covering the state wrestling tournament in New Mexico, I've come to brace myself for the few Navajo athletes who qualify to compete.
It is no secret that basketball and running rule the rez, but former Shiprock High School wrestler Logan Charley proved that there can be more.
Charley won the Class 4A state title in the 182-pound weight class with a pin. His win proved that the the rez can wrestle and that boundaries were meant to be pushed. Out of hundreds of wrestling athletes, Charley was among a select few to walk away with a state title, and the only Dine.
---