Page softball team beats seeding, advances at state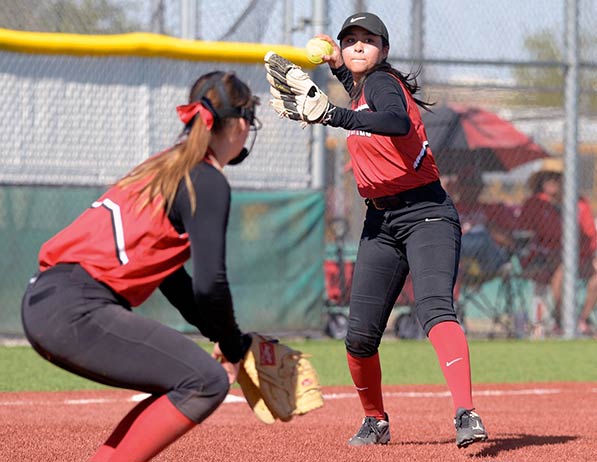 WINDOW ROCK
During the regular season, the Page Lady Sand Devils dropped two softball games to the Holbrook Lady Roadrunners in mid-March.

The Lady Sand Devils were outscored by a combined 20 to 5, which included a run-ruled shutout (10-0) in the first game.
On paper, the Roadrunners were pegged the favorites in this matchup between the No. 8 and No 9 seed teams in the Arizona 3A state softball playoffs.
Things did not go according to plan based on seedings, as Page emerged with an 8-2 win last Saturday afternoon in the first-round game at the Rose Mofford Complex in Phoenix.
"This time around our team definitely played with less errors," Page coach Sunni Crank said in a telephone interview. "We also had more confidence hitting."
That was pretty evident in the first three innings as Page plated four runs in the opening frame and they added three more in the top of the third for a 7-0 lead.
"One of our goals we set this season is to win each inning," Crank said. "On offense we wanted to score more runs and on defense we wanted to hold them."
Crank said jumping on Holbrook pitcher Destany Begay was key as the senior gave up eight runs on 10 hits in six innings of work.
"Right away we got off to good start with our at-bats and we carried that momentum throughout the game," she said.
---