Shiprock carries new look to District 1-4A hoops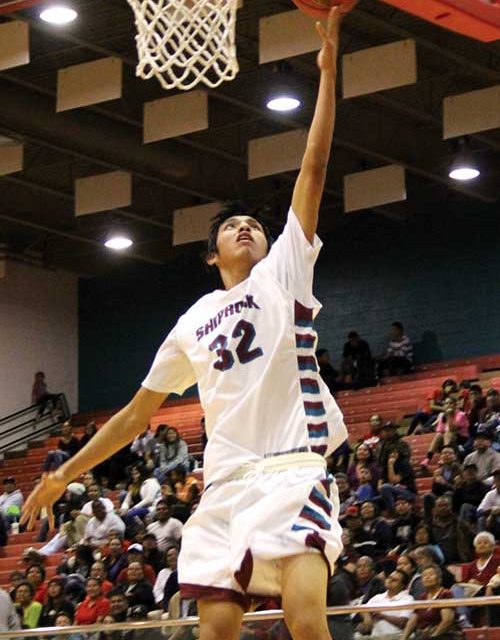 FRUITLAND, N.M.
In District 1-4A, Shiprock, last season's district champs, has a new look.
They lost key players Justin Begay and Hiram Gleason but have new guys who are ready to show the new face of Chieftain basketball.
Shiprock head coach Chester Atcitty Jr. said team members are getting used to each other.
"We're definitely a different group than last year," he said. "We just got to work harder and that's what shows."
This year senior guards Rookie Hoskie, Deron Johnson and Nico Benally lead the team.
The three helped the team to two wins so far this season, the first against Santa Fe Indian School and the other over San Juan (Blanding, Utah).
Against San Juan, Shiprock proved to be a running team but still have quite a bit to build on.
Atcitty said the team made mistakes but nothing that was too much of a concern.
"These guys just got to work their butt off," he said. "I'm proud of them. They made a few mistakes, I made a few mistakes and we capitalized on that. Nothing that can't be fixed."
Atcitty said the team isn't very deep but those who do play don't let anything get by them.
He said he's sure his team will pick up their speed over time.
"In time we want to be able to get after it and be quick about it," he said. "Definitely quickness, ball movement, being at the right place at the right time."
He added that their quickness would make up for the lack of size.
"I've been telling the guys they can be skinny and strong, (like a) bamboo," he said.