Valley defeats Lady Scouts to win Window Rock Invite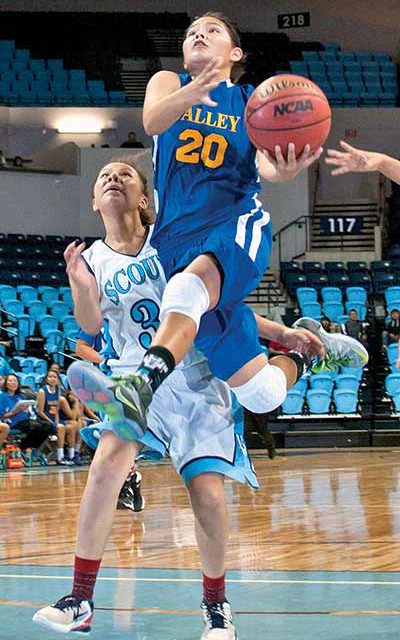 FORT DEFIANCE
Valley Lady Pirates head coach Julia Six said, heading into the championship game against Window Rock on the Lady Scouts' home floor, that it would be a challenge.
"It's always tough to win on the road, especially when the fans are backing the home team," she said. "I know the girls would be a bit nervous, playing in a nice basketball arena and before a large hometown crowd."
Valley played with heart, withstanding the Lady Scouts home court advantage, to post a 44-39 win in the inaugural Window Rock Fighting Scouts Basketball Invitational at the 7,000-seat Event Center in Fort Defiance.
At the conclusion of 32 minutes of action, which saw the Lady Pirates overcome a six-point deficit during the final five minutes, Six said the victory was well earned.
"The girls worked hard throughout the game," she said. "The girls played strong defense and hit crucial free throws in the fourth quarter."