ESPN to cover ASU-Baylor game at Fort Defiance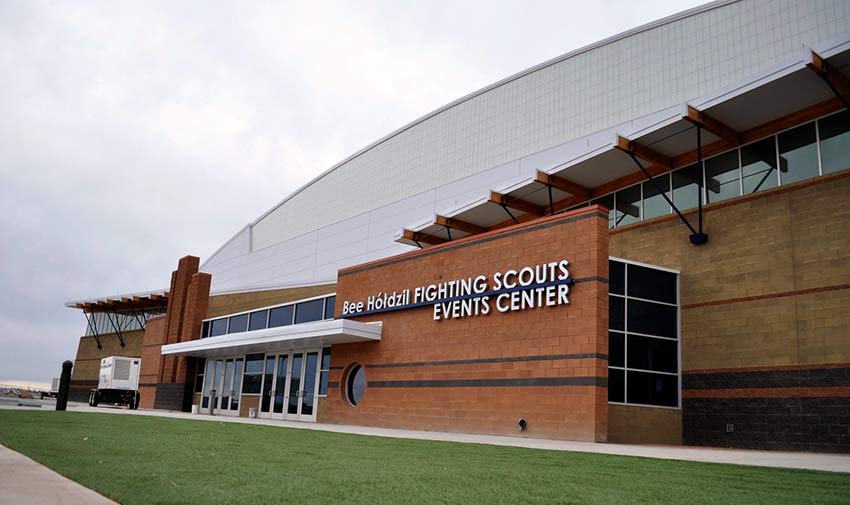 WINDOW ROCK
The Window Rock Event Center, which played host to the Northern Arizona University men's basketball team three years ago, will be holding another major event next month.
The 6,500-seat arena will accommodate a marquee matchup between two national powerhouses when the Arizona State University women's basketball team will host the Baylor Lady Bears on Nov. 11 in Fort Defiance.
Tickets for the event are $5 and all proceeds at the gate and concession stands will benefit the Window Rock High School Student Council.
"We've been coordinating weekly with Arizona State University," Window Rock athletic director Ryan Dodson said. "We're planning out the details of what that day is going to look like and the days leading up to the big game."
The day before tipoff, Dodson said there is going to be meet-and-greet for the fans, as both programs will make their coaches and players available.
"The public has an opportunity to watch them practice," he said. "We're also setting up a schedule where they can do an autograph session and that's going to be free to the public."
With the two preeminent programs playing this early in the season, ESPN has agreed to televise the event. Even so, Dodson said he's hoping to fill the event center to near capacity.
"Being that it's going to be televised on ESPN is an added feature," Dodson said. "People are going to turn on their TV to ESPN and they are going to see our Fighting Scouts logo on the court."
With the network broadcasting the game to a national audience, former Navajo Nation President Peterson Zah said it will enlighten people across the nation about how big basketball is on the reservation.
"Distance does not matter to them," said Zah, who is serving as a liaison for ASU. "People will drive 200, 300 miles just to see a basketball game."
With the people willing to do that, Zah said it sends a message.
"It's a message that they want their leadership to be aware of," he said. "The way I look at it is we're not responding because they are telling us they love basketball. There is a lot of pride and when that happens we are not meeting them halfway."
In essence, he said the people want exposure. In particular, he said the marquee matchup will give some of the younger audience a chance to see firsthand what it means to play at the Division I level.
---