Begay remembered as great leader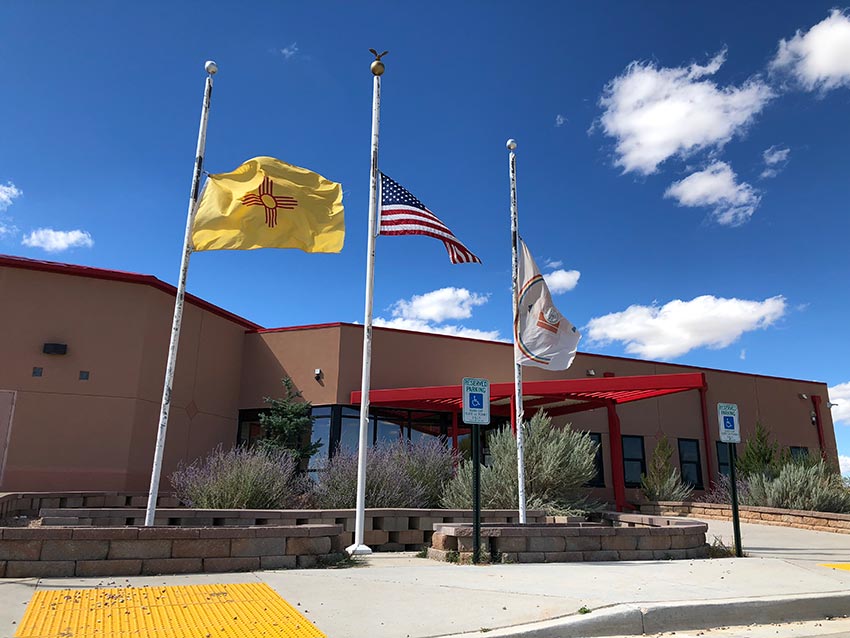 TOHATCHI, N.M.
Twin Lakes Chapter and Navajo Nation leaders expressed condolences to the family of Steven Begay, who died yesterday.
The announcement of his death was first made during a volleyball game in Tohatchi on Thursday evening.
Players from Tohatchi High's volleyball team stopped playing and hugged one another. Half the team left the game to be with their families.
On Friday, Louise Gleason, Twin Lakes Chapter accounts maintenance staffer, remembered Begay as being very cordial and friendly, who never hesitated to greet her as his daughter through clanship.
"He would called me his daughter," Gleason remembered. "He was always stressing k'é."
Twin Lakes Chapter is one of five chapters in District 14. The four other chapters – Tohatchi, Mexican Springs, Naschitti and Coyote Canyon –have a combined total of 5,000 people.
Gleason said Begay was involved in many projects for the district that ranged from Sihasin funds to road improvement.
"There was an endless amount of legislations he was working on," Gleason said.
Begay, 43, took office on April 13, 2017, and was running for a second term against Pernell Halona of Tohatchi.
Halona said though an email he was still in shock over the news.
"I'm still trying to process this terrible tragedy. My thoughts and prayers are for his family at this time," he wrote on Thursday night.
On Friday, Speaker of the Council LoRenzo Bates issued a statement on behalf of the 23rd Navajo Nation Council expressing condolences.
"Council members are mourning the loss of our dearest friend and colleague, and we are still processing how we will move forward during this difficult time," the statement read.
President Russell Begaye also issued a statement, calling Begay a "strong advocate who provided traditional guidance" and told how he co-sponsored the 2017 bill that helped purchase the Wolf Springs Ranch in Westcliffe, Colorado.
"Delegate Begay sponsored many important bills that improved the lives of our people," Begaye said. "We give our condolences to his children, his family and the community that he served."
Chief Justice JoAnn Jayne also expressed sadness and said Begay was "well known for his eloquence in Diné bizaad."
"The Navajo Nation experienced a great loss of nihi naat'áanii," Jayne wrote. "His legacy will live on in Navajo Nation laws and policies that helped to develop using our own Diné values."
Begay was originally from Nashchitti, Mew Mexico, where he lived with his wife and two children. His clans were Tł'ááshchí'í born for Áshįįhí; his maternal grandfather is Tódích'íi'nii, and his paternal grandfather is Dólii Dine'é Táchii'nii.
---