No horsing around here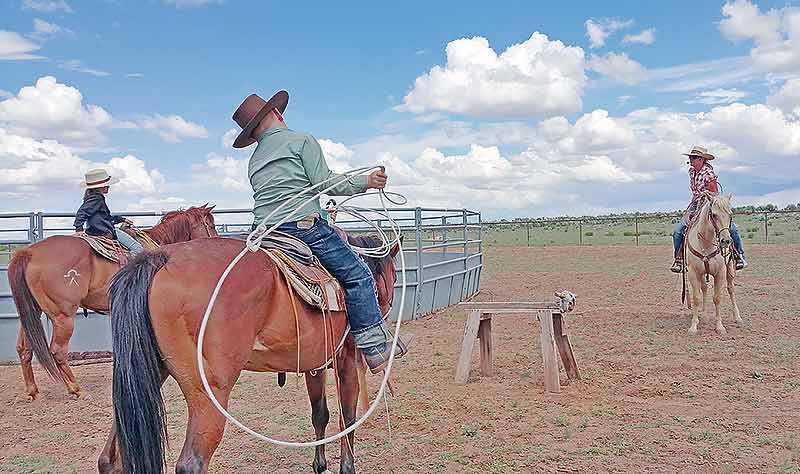 Youth Horse Expo highlights safety and cultural stories
BESH BII TOH, Ariz.
Horses are one of the most common animals on the Navajo Nation, but many know little about how to handle them, and even less about their creation story.
This is why Navajo horseman, Jay Begaye, started his annual Willow Spring Youth Horse Expo. He wants Native youth to understand the importance of the horse to the Navajo people.
Begaye held his event June 11 to 13 in Besh Bii Toh, Ariz.
The three-day event featured several live-demonstrations from experienced horsemen and horsewomen, a trail ride, live entertainment, and for the first time, a powwow.
Demonstrations included colt starting, roping exercises with livestock, first-ride preparation, horse foundation, and groundwork, among others.
"This workshop is mostly to support and have our younger generation relearn how to handle horses," Begaye said, adding that he wants the youth to learn from professional horse trainers.
For instance, horsewoman, Holly Shanahan, from Cornville, Ariz. did a presentation on "First Ride Prep," where she taught to how to know whether or not a horse is ready to be ridden.
Shanahan grew up around horses because her grandfather owns a ranch, and she spent much of her free time training horses with him.
"I wouldn't call myself a trainer. I'm just a girl who grew up with horses," she said, although her demonstration with her horse, Snazzy, showed otherwise.
---