Jude Schimmel shares life lessons in new book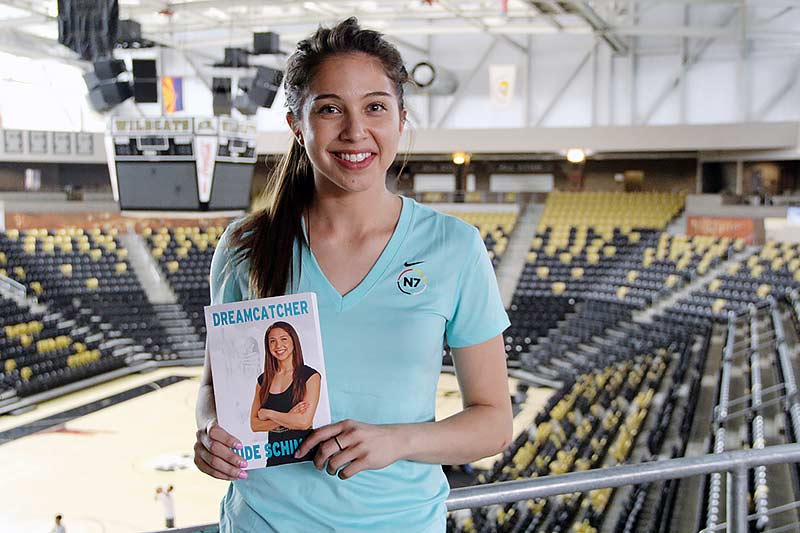 CHINLE
At 21 years old, a lot has already happened for former University of Louisville standout Jude Schimmel.
She moved off the Umatilla Indian Reservation, played Division I basketball, played in the Final Four and a national championship game.
All that and more is why Schimmel decided to write a book entitled "Dreamcatcher" where she shared her journey to playing Division I women's basketball along side her sister Shoni Schimmel, who is now a guard for the WNBA's Atlanta Dream.
Schimmel said having accomplished quite a bit at a young age she deemed it necessary to write about her experience and to share it with others.
"When I was in middle school, probably in seventh grade, I always enjoyed writing," she said. "I always dreamt of writing a book but I never thought it'd become a reality."
Just before the start of her senior year of college, the opportunity presented itself, and Schimmel said she had to take it.
She said she realized she had experienced something most young native kids don't often get to do; grow up on the rez, move to the city and play college ball.
"All the different experiences that I've had and seeing all the different things that I had for the good and the bad. Since I'm in the position I'm in, I might as well give back. I really believe in trying to help others succeed," she said. "That's the biggest reason why I decided to write it, I feel like Native Americans need that light and they need somebody and something to look up to, eventually it will get to the point where it's the norm (that) Native American are able to succeed."
Schimmel released the book in mid April and has since made appearances promoting her book and sharing her knowledge with kids around Indian Country.
Most recently, she made her first visit to the Navajo Nation in Chinle, where she conducted a basketball clinic and signed autographs for fans.
---