Last chance: Diné singer to make run at 'Idol'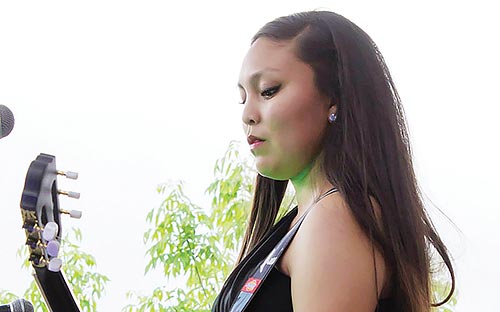 WINDOW ROCK
For one Navajo woman, 2016 will be her last chance at national fame.
"American Idol," which has been running on FOX Television Group for 14 seasons, was cancelled by FOX in May and will premiere its final and 15th season in January of 2016, according to foxnews.com.
According to Fox news, the cancellation of American Idol came after ratings of the popular show dropped from 31.2 million viewers in 2005 to 2.9 million viewers in 2015.
For every young star trying to make it, it could be their last chance to audition for the popular show that turned Carrie Underwood and Clay Aiken into stars overnight. That includes at least one Navajo.
"I'm going to try out for American Idol," said singer/songwriter Sage Bond. With a self-titled EP out and a few original songs on Youtube, this singer/songwriter from Tonalea, Ariz. is on her way to complete that dream.
---