Sells, Hall take all-around Ceremonial titles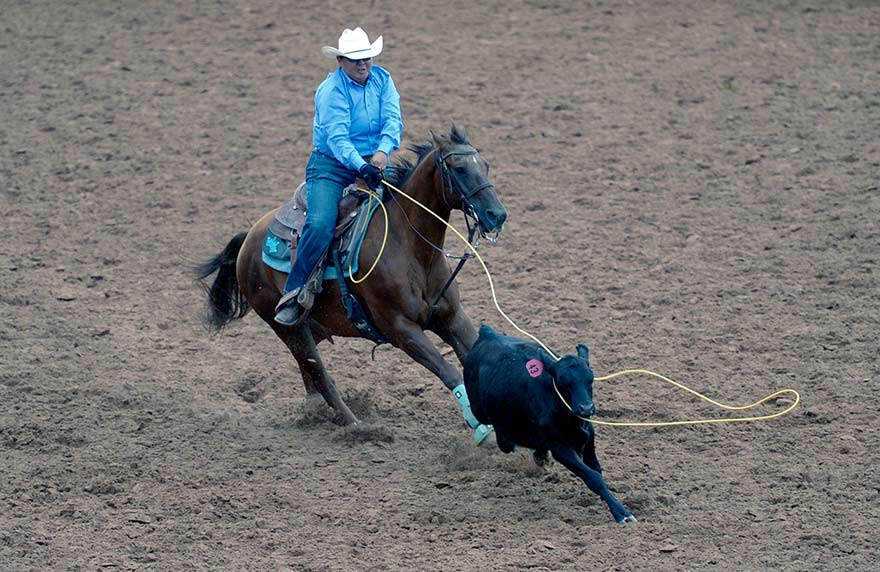 CHURCH ROCK, N.M.
Last year Renielle Sells was a contender in the women's all-around race at the Gallup Intertribal Indian Ceremonial Rodeo.
Things, however, didn't pan out for the Rough Rock, Arizona cowgirl.
Fast-forward 12 months: Sells fulfilled her dream of winning that coveted title as she finished the four-day rodeo accumulating 39 points in the breakaway, No. 10 team roping, barrel racing, women's frybread toss and hide race, with the latter two being old school events.
"I didn't do as well as I wanted," Sells said of her shortcomings last August.
On Sunday, she made sure the all-around buckle would go home with her by placing third in the short round of the breakaway event.
Her run of 6.65 seconds also helped her earn a third place finish in the aggregate as she roped two calves in 9.15 seconds.
"Coming into the short round I was just thinking about placing in the breakaway and at least go home with something," she said. "That's is what I had set my mind on."
Sells said her horse, Spot, did great as Sunday's short round was very different from the long go round.
"We took second in the long go and they used a standard barrier," she said. "In the short round they used a pulled barrier and I was kind of nervous from the beginning but I knew I had to let my calf move."
---