'She loves to compete'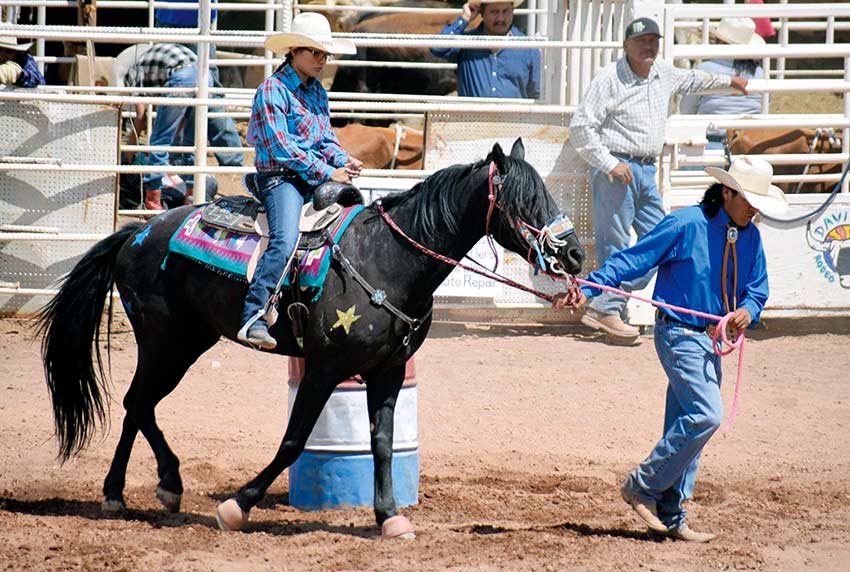 Victim of rare disease hosting her own rodeo
WINDOW ROCK
Since she was two months old, Tomass Spencer's life follows an inescapable rhythm.
Diagnosed with a Cobalamin C Deficiency disease, Spencer takes Vitamin B12 injections daily and follows a very strict low-protein diet. In addition she takes nutritional supplements and other oral medication, in liquid and powder form, to help treat her disease.
She's been following that regimen for all the 16 years of her life, which also requires monthly doctor visits down in the Valley.
According to the website LabCorp, Cobalamin C disease is inherited and characterized by hypotonia, lethargy, mental retardation, seizures, vision problems and blood-related problems.
The website states it involves defects in a protein used to change Vitamin B12 into a form that the body uses up to break down certain amino acids and fats.
"Her body breaks down all these vitamins except Vitamin B12," her mother April Spencer said. "All that stuff can be very toxic to her body, so without her medication her body will break down."
Due to the complications of her disease, Spencer said her daughter is legally blind and has the mental capacity of a five-year old. Despite the progression of her disease, Tomass is an avid barrel racer.
"She does it because it makes her feel good," said her dad Ted Spencer, who legally adopted her when she was nine years old. "She loves the sport and she loves to compete."
With the assistance with her dad, Tomass has a unique and unorthodox way of completing the cloverleaf pattern. During each run, Ted controls the movement of the horse by leading the equine with a halter.
"I tell her to lean in her body every time we go around a barrel," Ted said.
---