'I think there's more in me': Sun Devil runner preparing for season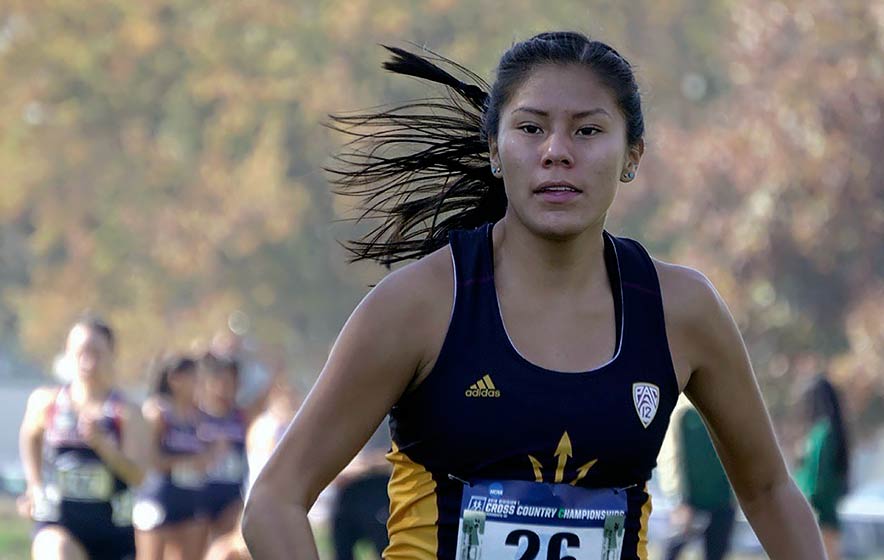 By Barbara Boxleitner
Special to the Times
CAPE CORAL, FLORIDA
Expectations are raised this season for Daan Haven.
The Ganado High School graduate will try to build on the strides she made as a redshirt junior last year for the Arizona State University women's cross-country and track and field teams.
"I think there's more in me," said Haven, who has been running 60 miles a week as she prepares for the season. "I want to aim a little higher."
Indeed, her performance in the NCAA Division I West Region Championship 6K culminated her successful cross-country season and reinforced what she is capable of achieving. "The regional race was unexpected," she said. "It was very exciting for me."
She placed 36th in the event, posting the highest finish by a Devil since 2017, despite the conditions. "It was really cold," she said. "It was a gloomy, rainy day."
Because of the super competitive field, her strategy was different from that at a usual meet, when she would try to gradually move up in her position among the pack. "It was to be in that second group," Haven said. "It was get out fast and just hold on."
"I had to maintain that pace and pick it up the last quarter of it. I was able to pick off a lot of women at the end," she said.
She actually opened the cross-country season with consecutive strong performances. She placed fourth in the 2.7-mile Cactus Open, then led the team to its second straight victory by finishing third in the University of San Diego Invite 6K.
"She's done nothing but get better," Arizona State head cross-country coach Cory Leslie said. "It's been so much fun to be a part of."
Haven cited the competition from teammates as helping her to improve. "Working on form, getting stronger and holding pace," she said. "Tempos were very new to me."
Although Haven has been competing for the track and field team, she said she prefers cross-country "a bit more."
"You're able to kind of maneuver around," she said. "It's not flat. It's longer. There's different strategies in it."
During the recent indoor track and field season, she finished second in the mile at the first meet and third in the 3,000-meter run at the second. She won the mile at a 2018 indoor meet and was second in the 3,000 at another meet that season.
"The longer distances are more suited for Daan, but it doesn't matter. She loves to compete, and she has the ability to really dig in and cross any distances," said Leslie, track and field assistant coach.
---