Code talker's wish: have his house renovated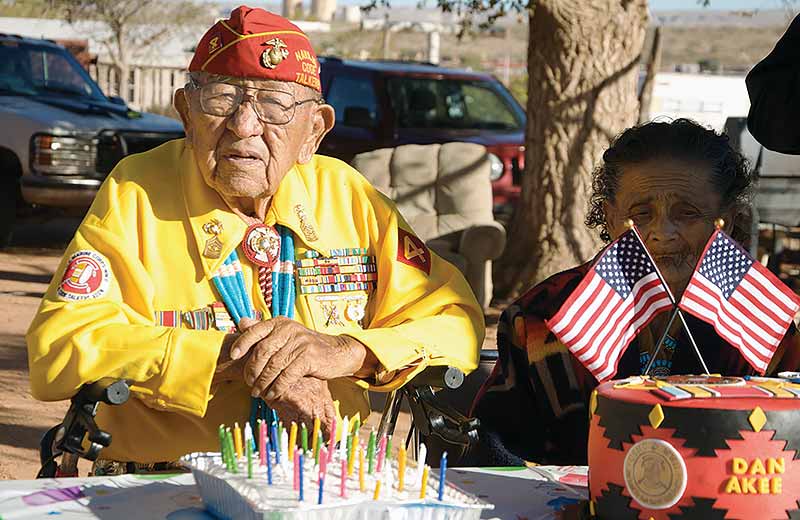 TUBA CITY
As he sat weeping under a tree, Navajo Code Talker Dan Akee told his oldest son his birthday wish: A complete renovation of his house.
"I think I earned it because I suffered for it," Akee wept.
"Dad, don't say that. God's not going to forget you," his oldest son, Danny, said in reply. "God's going to bless you somehow."
Danny said his father prays for the renovation of his house, whether he's lying in bed, sitting in the living room, or even being admitted to the hospital.
"I want to see it," Akee said. "Either through winning a lottery or something, it's going to come true."
The 94-year-old's wish is underway thanks to Marie Nez, the Navajo-Hopi Nation outreach representative for Congresswoman Ann Kirkpatrick, and Red Feather Development Group, a national nonprofit housing and community development technical assistance provider located in Bozeman, Mont.
Nez and Red Feather are teaming up to raise more than $70,000 for Akee's home repairs.
---