'DesignBuildBLUFF'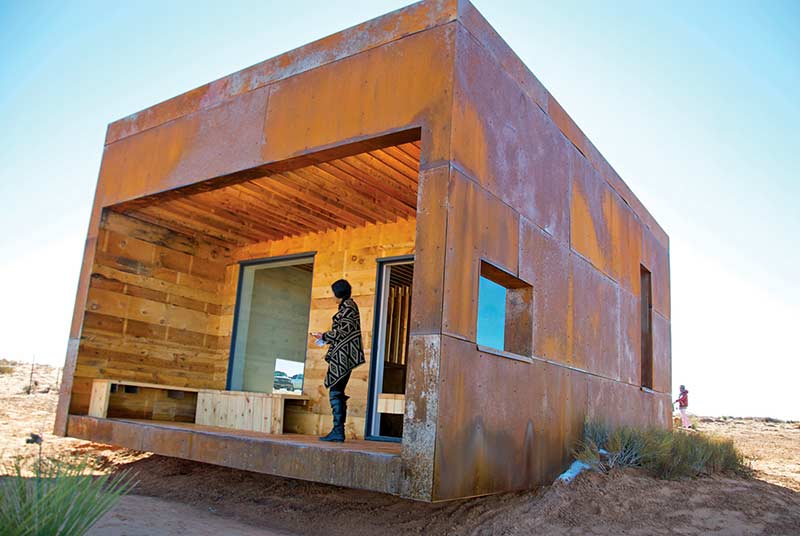 Micro-cabins signal economic progress for Mexican Water
MEXICAN WATER, Utah
The graduate architecture program at the University of Utah this year was charged with the task of designing two micro-cabins for Mexican Water Chapter.
Their job was to include as many things and functions into as little space as possible.
Designed and constructed by DesignBuildBLUFF, the cabins are 400 square feet each and feature a bathroom, bunk bed, kitchen and a propane-fueled fire pit.
"It's a little bit different from what the Navajo traditional design home would be," Council Delegate Kenneth Maryboy said.
Chapter officials held a ribbon-cutting ceremony on Sunday celebrating the completion of the yearlong "Red Sand" project.
Most micro houses are built in the back yard of an existing residence. These cabins, named "Sunrise" and "Sunset," were built near the chapter after eight months of designing and preparation. Now they will be rented to tourists.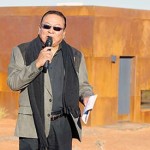 "This is what you call economic development," Chapter Vice President David John said. "This is a seed. The tourists who come through here can check in here for three or four days. They'll be spending money here."
For nearly 40 years as a chapter official, John says this is one of the dreams that the community has been talking about.