50 Years Ago: Tuba City gives low-key response to dog warning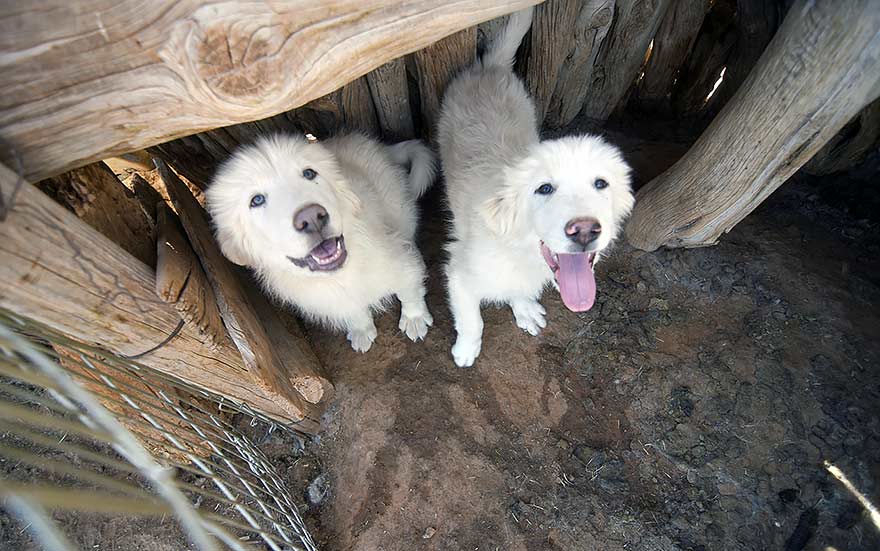 Bureau of Indian Affairs officials have already begun warning Tuba City residents that they will be facing a dog crisis this year.
The response from the press release from James Howell, superintendent of the Western Agency, from Tuba City residents was low key, given the fact that he had been making similar statements every year since 1962.
But this time was different. Early indications showed a larger number of packs of dogs containing more dogs than usual.
There had been no reports so far of any attacks on children but farmers and ranchers had reported more attacks on their livestock the previous winter.
There had also been reports of more snow the previous winter, which brought the dogs into the community in search of food. Even the small chapters surrounding Tuba City were passing resolutions asking tribal leaders to send help.
The tribe and the federal government have a dog program but it only contains a few personnel so it can only provide little response to any complaints. By the time personnel get to the scene, the dogs are long gone.
As the weather gets hotter, the problem is expected to get worse as dogs will begin fighting over food left unprotected and will begin spreading garbage for miles. So an immediate response is needed.
That response, said Howell, will be a dog roundup, which will be held on June 15 and 26. Personnel from all over the reservation will be involved and chapters are being asked to provide volunteers to separate family dogs from wild ones.
The roundup is expected to capture more than 500 dogs so the plan is to put the wild dogs to sleep within 48 hours. That doesn't give dog owners much time since the impounding areas are expected to be located all over the district.
If this roundup follows the same path as previous ones, many family dogs are expected to be allowed to die by their owners because of the cost to get them returned, which includes a fine for not keeping them from getting loose as well as shots for neutering and spaying.
People will be allowed to buy a dog just by paying the neutering or spaying fee, but Howell said he would advise against this because once a dog is allowed to roam wild, it will do anything it can to get loose and form another pack.
There has been some talk of trying to get the Navajo Tribal Council to pass stiffer animal control laws but the chances of that happening is small given the opposition to increasing fines in an election year.
In other news, Navajo Tribal Chairman Raymond Nakai said he planned to speak at almost all the chapters in the coming year as part of his efforts to get re-elected to a third term in office.
He said he plans to use these chapter meetings as well as paid radio time to get his message personally to Navajo voters. He added that he plans to bypass newspapers because all they do is lie.
This did not surprise anyone since he did very little in two previous campaigns to promote any kind of newspaper presence and it worked out in his favor.
What he really didn't like was when newspapers printed an allegation against him and never tried to determine if it was accurate.
Sam Billison was an expert at this. Billison would spend hours going through the local papers and whenever he found anyone saying something that was negative to Nakai, such as "crime was up on the reservation," Billison would start issuing press release after press release saying Nakai was soft on crime.
Nakai would argue that crime was not up and that Billison was just making up facts. He would then be asked to prove they were lies and he would respond that this was the job of the journalist and not his campaign staff.
Billison would put out dozens of these press releases during his campaign and almost all would have no response from anyone in the Nakai campaign.
The other candidates would go out of their way to get a reporter to attend a campaign speech from having an interpreter available to translating speeches to making supporters available to explain why they were not supporting Nakai.
Going to a Nakai event was like going into enemy territory.
Not only would you not receive help getting speeches translated, but you were often told to leave because you were a spy for one of the other candidates.
---