A second look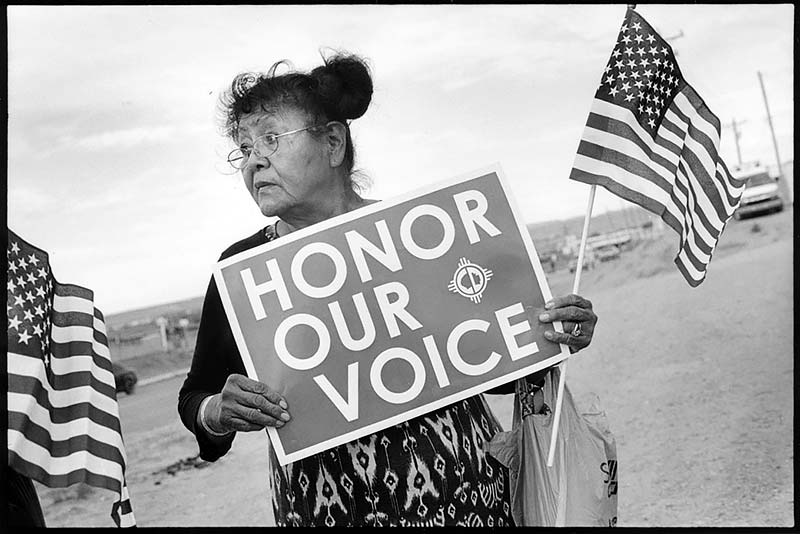 Public can view more Kawano photos
WINDOW ROCK
While away from Navajoland for seven years, Kenji Kawano would often think of the Navajo Nation Fair or Navajo Code Talkers.
Or, he would miss photographing his subjects in general – the Navajo people, whom he had captured on 35- or 120-millimeter film since 1974 to 1995. The Navajo Nation Museum recently exhibited Part 1 of his "40 Years on Navajo," where pictures of the Navajo people from that period.
Kawano, largely known for leaving Japan for the Navajo Nation to photograph the Navajo Code Talkers, because of the role they played in World War II, has a second exhibit called Part II. It is a tribute to the Navajo people and their society from 2002 to 2015.
Part II opens June 25 with an opening reception from 5 to 7 p.m. at the Navajo Nation Museum. The exhibit ends January 2016.
"As a photographer, you always look for a subject," said the 66-year old Japanese-American, who added, "My subject is Navajo people and Navajo land."
Between 1995 and 2002, Kawano and his family lived abroad in Germany as well as in Tucson, Ariz., and Oklahoma because of his wife, Ruth Kawano, had been assigned to these different military bases with the U.S. Air Force.
In 2002, when Ruth Kawano completed her duties with the military, Kawano had to reacquaint himself with Navajo society, which had changed drastically.
---