Cosplayer uses Diné ideas to create character costumes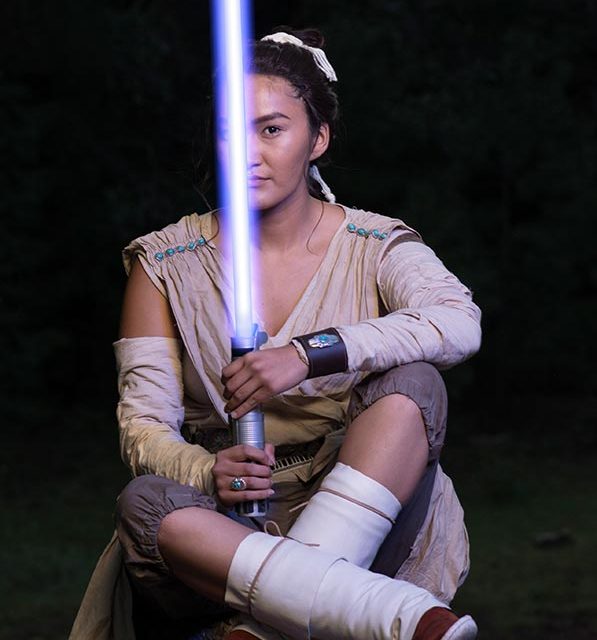 MISSOULA, Mont.
Armed with a lightsaber and moccasins, Dezbah Evans is trying to change the narrative. The 21-year-old dresses as characters from movies and comic books — but adds her own Navajo twist.
A few years ago she dressed as Rey from the movie "Star Wars: The Force Awakens." When Evans saw Rey's outfit in the film, she knew she could easily pair it with moccasins. But as she learned more about the character, she realized they had more in common. "She's kind of living on this desert planet and her outfit already kind of resembles a Navajo outfit," Evans said. So she got to work.
After sewing the costume, Evans imitated Rey's three hair buns with three Navajo buns. She also added moccasins, a concho belt and turquoise jewelry. She debuted the costume at Indigenous Comic Con in 2016. "I was really happy by the way people responded to it," she said. Evans started doing cosplay – dressing as characters from comics, movies, television or video games – six years ago when she was in high school. She learned how to sew from her grandmother and began making her own outfits.
She's used her skills to recreate Wonder Woman's outfit. The top is made of velvet and the bottom is a blue tiered Navajo skirt. She also designed, 3D printed and painted her bow guards and crown. "I really liked how it came together because just these little parts of making the character into an Indigenous person was really fun and fulfilling for me," she said.
---