Film festival marks date of Bears Ears reduction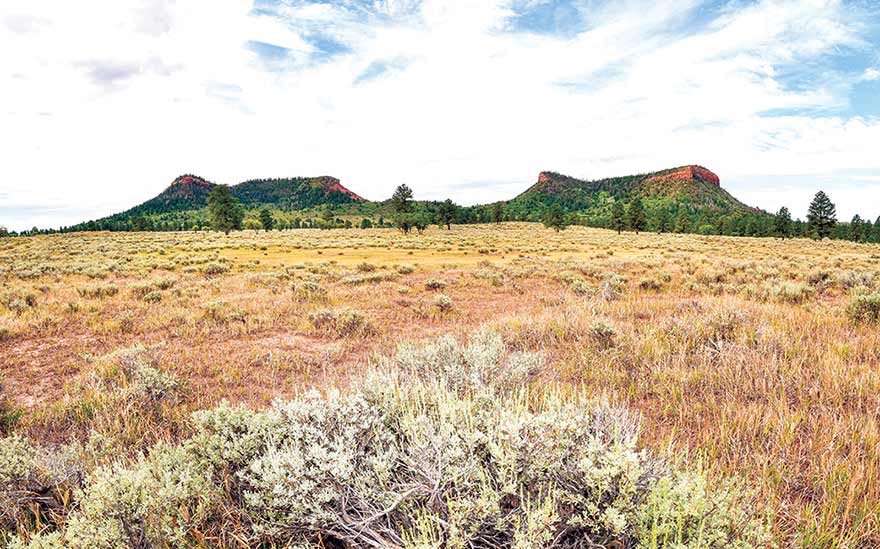 SALT LAKE CITY
There are those who might say Dec. 4, 2017, is a date best forgotten. That is the day when, less than a year after it was established, President Donald Trump reduced the size of Bears Ears National Monument by 85 percent.
He also chopped away at Grand Staircase-Escalante National Monument, and, shortly thereafter, gave the go-ahead to the Dakota Access Pipeline.
It was, said Angelo Baca of the pro-monument group Utah Diné Bikéyah, "a date that dealt blows to the Native community."
But, rather than spend the one-year anniversary in mourning, UDB plans to host a film festival and panel discussion at the University of Utah here.
"We want to reclaim this date to mobilize and coordinate between all the allies, partners and tribes that have been working on these issues," explained Baca, the group's cultural resource coordinator and also an independent filmmaker and Ph.D. candidate.
"We want to give some insight into the community, the elders, the spirituality of Bears Ears that was there long before it was a national monument," he said. "We want to talk about the real reason it's important."
The event, titled "Bears Ears: Protectors, Runners and Healers," will run from 3 to 8 p.m. tomorrow at the Union Theater at the U of U's student union building, 200 S. Central Campus Dr.
"It will be the kind of thing where you can come and go; you don't have to stay for the whole thing," said Baca, who is Diné and Hopi, two tribes that have a big stake in the Bears Ears/Grand Staircase area.
Films shown will include Baca's short film, "Shash Jaa': Bears Ears" as well as "Warrior Women," "Battle over Bears Ears," and "Sacred Strides."
Panelists will include Baca, Alicia Little Bear, Madonna Thunder Hawk, and Kenneth Maryboy and Willie Grayeyes, both of whom will be stepping down from the UDB board in January to take the oath of office on San Juan County's first majority Navajo county commission.
"We'll review what happened a year ago, what's happening now and talk about a possible way forward," Baca said. "It's an invitation to work together on the things that matter most to us, because Bears Ears represents all the precious things: land, air, water and spirituality."
---