'The lifestyle that we live': Artists talk about their work at September Festival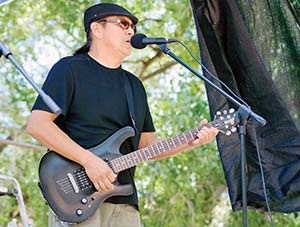 SHONTO, Ariz. – Randall J. Wilson squinted while Baje Whitethorne Sr. finished up another masterpiece. Some artists, like Ed Singer, sat under the trees to work. Others, like Elroy Kaye, established a booth here for the first time.
Everyone at the September Festival looked happy on Saturday afternoon – perfect weather for experiencing art and music.
Set in Shonto Canyon, the autumn festival brought together at least a dozen outstanding artists and musicians such as Elizabeth Whitethorne-Benally and Nolan Karras.