New gourmet coffee shop opens in Fort Defiance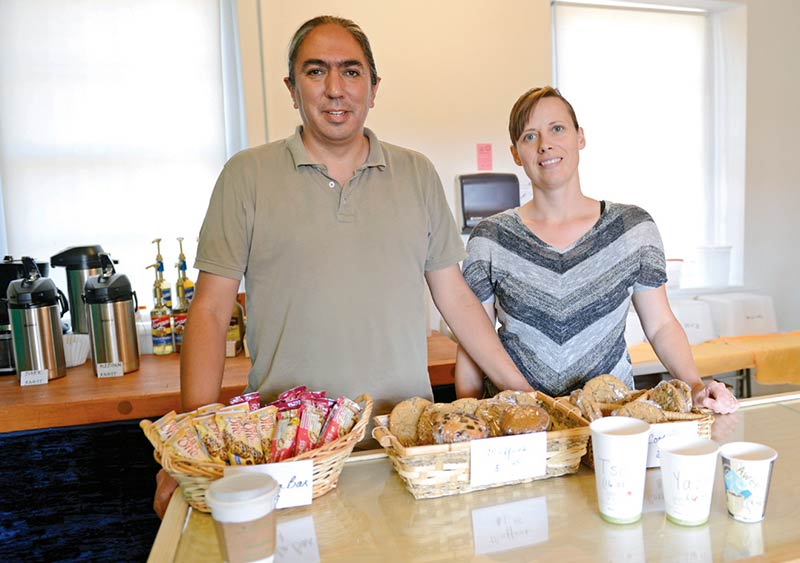 ABOVE: Mark and Rachel Charles are managing Coffee at the Hummingbird at Good Sheppard Mission in Fort Defiance. The coffee shop also offers free WiFi.
---
FORT DEFIANCE
In big cities coffee shops line the streets, but for the Navajo Nation a coffee shop is hard to come by.
So to provide the community with gourmet coffee Mark and Rachel Charles are brewing up some dark roast in their new shop "Coffee at the Hummingbird."
The shop is collaboration between Good Shepherd Mission and 5 Small Loaves, an organization dedicated to public speaking, consultation and training opportunities in topics of racial reconciliation and historical injustices.
Mark Charles, director of 5 Small Loaves, said their mission statement is "pursuing racial reconciliation through honest education, intentional conversation and meaningful action."