New Heard exhibit features 'unmarketable' rugs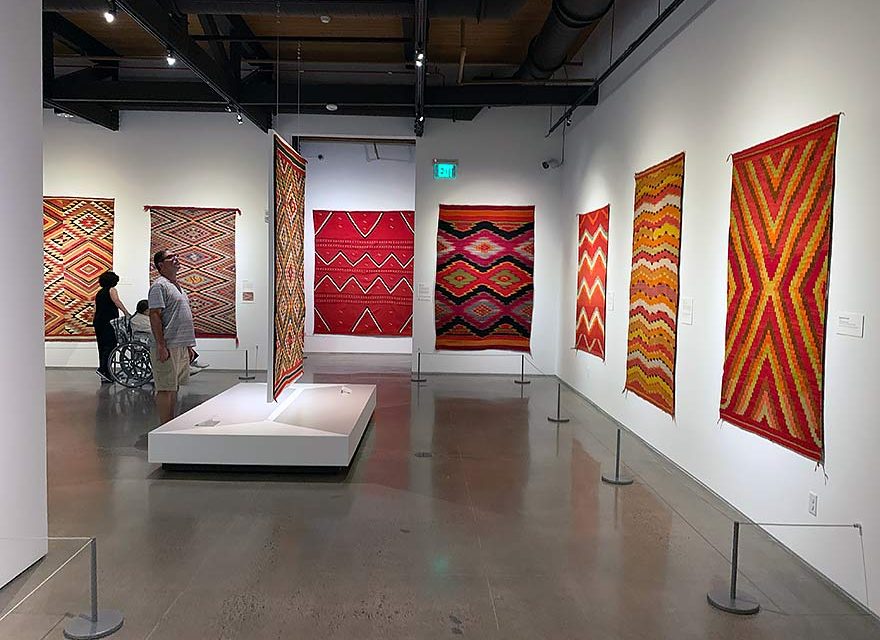 PHOENIX
Ever since textile collectors discovered Navajo rugs about 150 years ago, the most desirable have sported the muted colors obtained by natural dyes and the greys and browns of undyed wool, with the possible exception of bright splashes of cochineal red.
That is not what you'll see at the Heard Museum's current exhibit of Navajo rugs and blankets dating back to shortly after the return from Hweeldi.
In the show "Color Riot! How Color Changed Navajo Textiles," striking shades of orange, red, yellow and green assault the eyes the minute you enter the gallery, and don't let up.
The colors are reminiscent of the psychedelic shades of the 1970s, but most of these rugs were made in the Victorian era, when, off the reservation, grays and lavenders reigned and too much color was considered vulgar.
After the Long Walk, Navajo weavers were given allotments of aniline dyes and experimented wildly with different color combinations, perhaps, as co-curator Velma Kee Craig suggests in a displayed statement, as a reaction to the "looming heaviness and darkness of mass erasure."
Traders quickly stifled this "eyedazzler" movement, declaring the rugs "unmarketable" and encouraging weavers to go back to more "authentic" natural dyes. But some weavers started to maintain two looms, one for their staid sale rugs and one for their own creativity, and the movement persisted into the 20th Century.
---