Billy Mills brings emotional, motivational speech to Chinle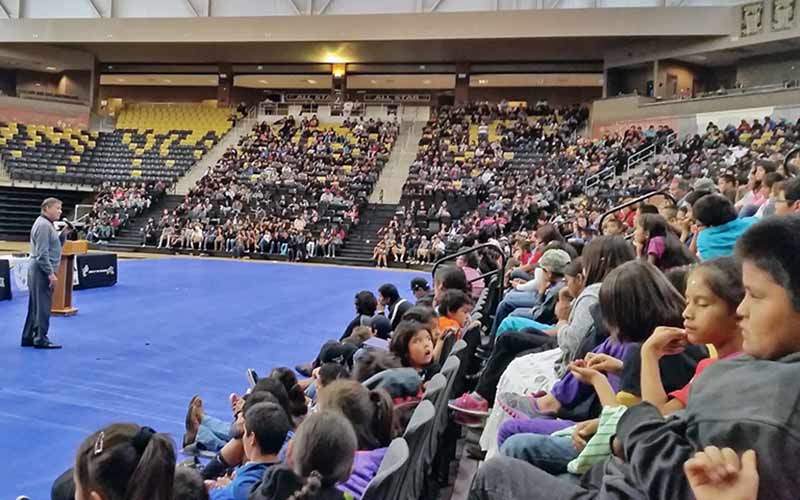 ABOVE: Olympic-gold winner Billy Mills (Oglala Lakota) gave an inspirational speech to hundreds of students and community members in the Wildcat Den in Chinle on Oct. 23. (Times photo – Shondiin Silversmith)
---
CHINLE
It's been 50 years since Billy Mills won his Olympic gold metal in the 10,000-meter run in Tokyo, Japan in 1964.
But that moment continues to inspire Native Americans across the world and for the Chinle community, it was a real treat to have Mills himself tell his story.
Hundreds of people piled into the Wild Cat Den on the afternoon of Oct. 23 for a chance to hear Mills speak about his experience.
Mills said that the reason why he travels across Indian country to talk to the youth is because "… I have a journey that is coming to a close. I want to spend as much of my time with the youth."
Mills added that through his time as a motivational speaker for Native youth he wants to help them "realize the power of our culture (so) they may see the value in our values and ventures."