Mom turns to breakfast burritos to raise money for Head Start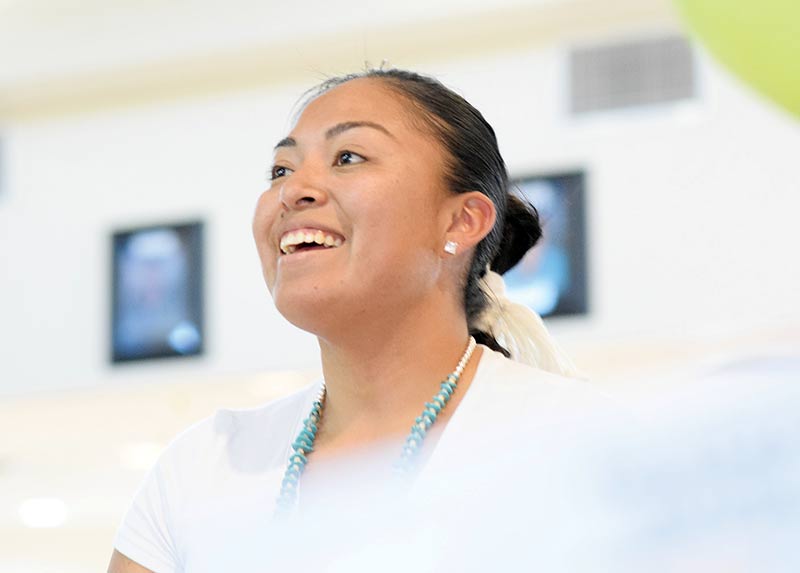 WINDOW ROCK
Chevonne Little, 25, only knows one way to make an impact on youth and their education: To get involved and stay involved.
So she jumped in with both feet and became the St. Michaels Head Start's school president in September of last year.
Right away, she saw that the St. Michaels Head Start program needed to raise funds for its students' promotions since her daughter, Alyssa Little, 5, was going to be graduating.
She began brainstorming on ideas about how to raise money. While jotting down how she would do this, her mother, Roxanne Nez, suggested selling breakfast burritos. Since tribal workers were usually hungry at work, Little thought it would be a good idea to give it a try.
Along with her mother, her sister and her sister in-law, the-stay-at-home mom bought the supplies they'd need to make burritos. The next day, at 4 a.m., the four began their mission to fill hungry tummies at three bucks a sandwich.
Little said each had specific jobs to do: Her mom made the necessary 35 to 40 pieces of tortilla that would be used to wrap the potatoes, sausages, pork chops, bacon and eggs; and her sister, sister in-law, and herself, prepped and cooked.
They had an idea of where they would go to sell since Little's late grandmother, Katheryn Nez, once sold food from a stand in Window Rock. They settled on visiting offices in the area, including the Navajo Times, to sell their burritos.
Everyday, for a month-and-a-half, Little said they woke at 4 a.m. And by 6 a.m., they'd have 35 to 40 burritos ready to go.
Soon this schedule, in addition to caring for her two children and other tasks for the school, began wearing on her. And despite their hard work raising $500 by February, Little said, it became too much.
---