Snow grounds balloons, parade spreads holiday cheer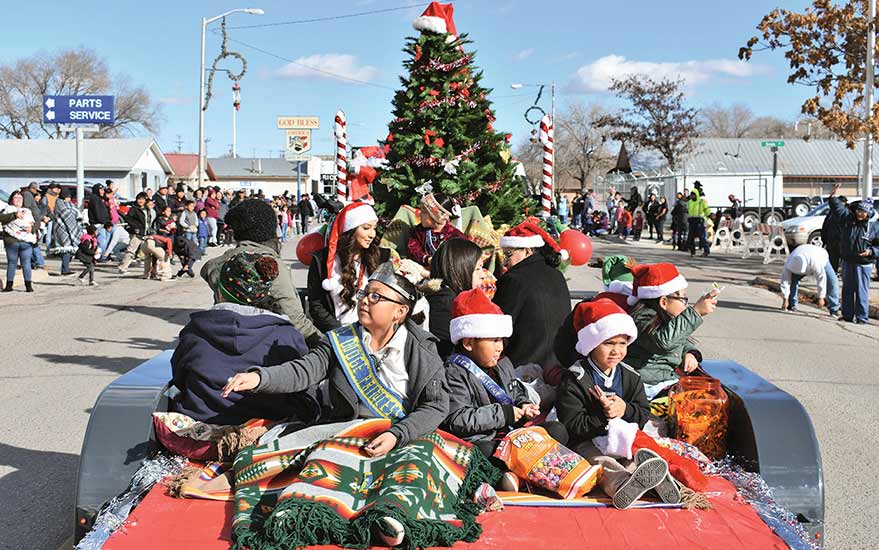 CHURCH ROCK, N.M.
The 38th Annual Red Rock Balloon Rally didn't go exactly as planned, but there was still much for visitors and locals to experience in Gallup over the weekend, including the first measurable snowfall of the season.
Three days of steady precipitation, wind, clouds and cold weather across the region kept the hot-air balloons and their crews grounded.
"From a pilot and participant standpoint, everybody was good-hearted about it," said Bill Lee, McKinley County commissioner and spokesman for the Red Rocks Balloon Rally Association, who is a 21-year balloon pilot and CEO of the chamber of commerce.
"I think people understand it's beyond our control as far as the weather is concerned."
---