Celebrating culture, community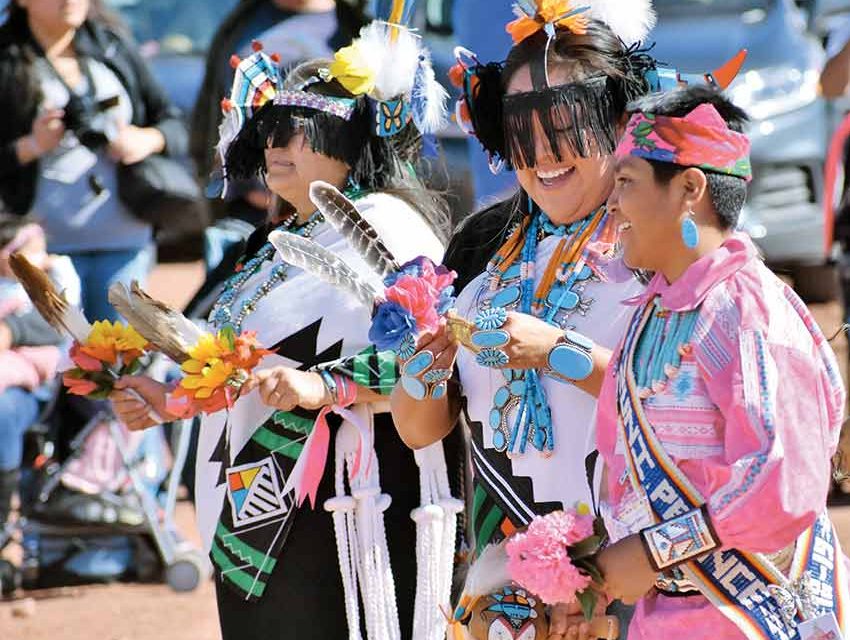 Zuni Pueblo, N.M.
What better way to celebrate the conclusion of the growing season than with the annual Harvest Dance at Zuni Pueblo, where the community comes together to sing, drum and dance in unison.
"To me, the harvest dance means coming together as a community to celebrate something that we all believe in and something we want to keep going," said dancer Celvon Chopito. "That goes for all age groups, from elders to young'uns that participate. There is no wrongdoing – you can just dance the way you want to dance. It's a social event for all of us."
Last Saturday, more than 400 pueblo members dressed in their finest attire, with dazzling jewelry and adornments, in a display of culture and pride at the fairgrounds. The dance area was decorated with corn stalks, pumpkins, and the familiar signs of fall. The joy of the participants and onlookers was evident in a sea of colors and happy faces.
"Today we celebrate indigenous people, our freedom, and we showcase our different talents with all of the dancers and singers," said Governor Val Panteah. "It's a really good feeling."
---