'Dibé, sheep'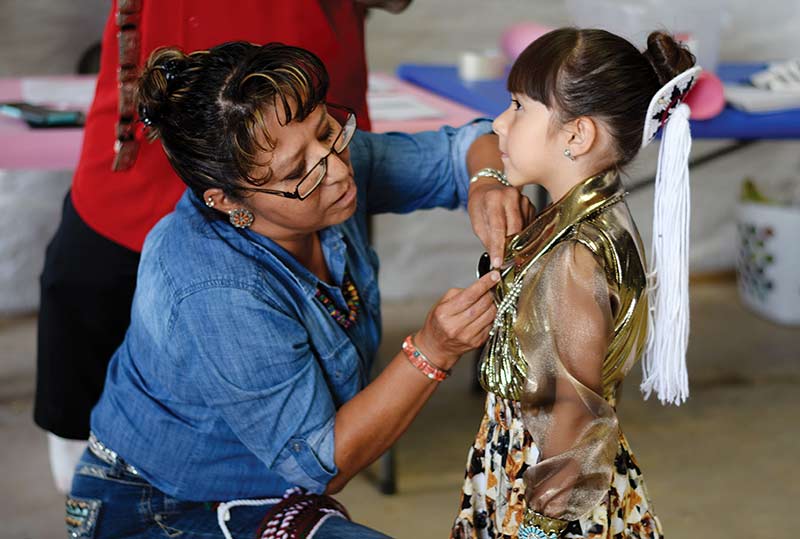 Grandmother helps Miss Tiny Tot learn Diné traditions
RAMAH
This was little Destiny Lutsie's first time competing in any type of pageant and – spoiler alert – she won first place in the four- to five-year-old category of the tiny tots' pageant at the Ramah Navajo Fair and Rodeo.
Destiny's grandmother, Sandra Robinson, had wanted her to learn to speak Navajo and more about her culture. "I want her to know her traditions," Robinson said. "I wanted her to learn her Navajo, her clans."
And Destiny is well on her way. "She understands when I talk to her in Navajo," Robinson said.
---