Diné scientists: No need to scrap traditional beliefs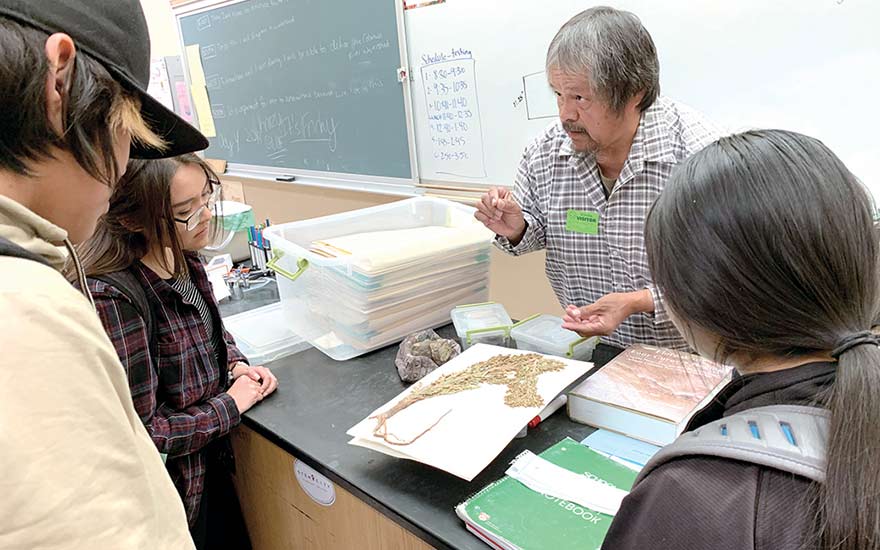 CHINLE
Becoming a scientist doesn't mean you have to abandon your traditional Navajo teachings, two prominent scientists told Chinle High School's environmental science classes Friday. In fact, they may help you.
Both Alvin Whitehair, chief ranger for the Mount Taylor District of the U.S. Forest Service, and botanist/geologist Arnold Clifford told the teens they grew up in traditional homes speaking Navajo, and over the years they have found their traditions are actually an asset to their careers.
"Science is embedded in our stories, even our language," Clifford said, pointing out the Navajo words for different kinds of rock give hints to how they were formed. "My ecology, my foundation comes from my elders," he said.
While there are very few Native Americans in the Forest Service, Whitehair said what he does as a forest manager is not much different from what Native Americans have been doing for millennia. "Our ancestors used to set fires in a mosaic pattern," he told one class. "Do you know why? They knew that the grass would come up fresh the next spring and they could count on a deer or elk grazing in that meadow.
"They didn't know they were managing the forest," he said, "but that's what they were doing."