'Representing my people'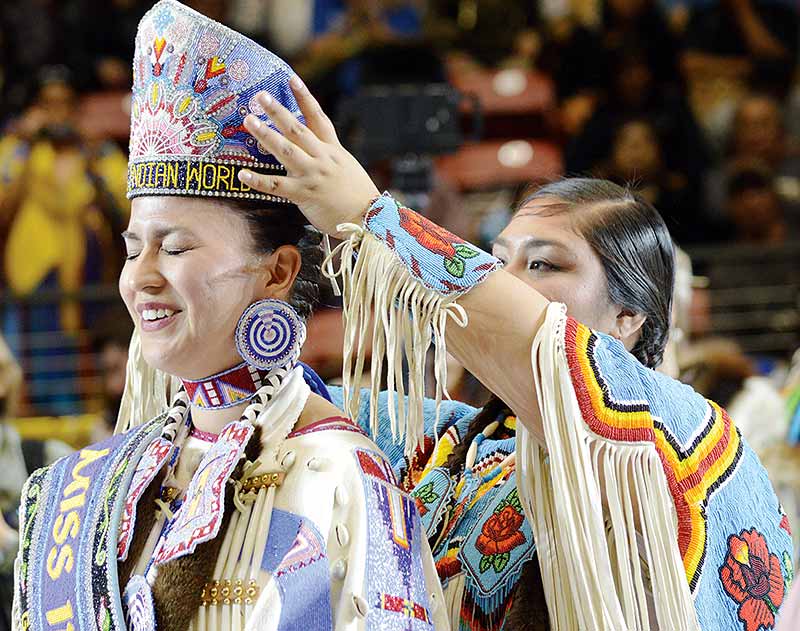 North Dakota contestant is new Miss Indian World
ALBUQUERQUE, N.M.
She went from watching the crowning to being crowned. Cheyenne Brady has dreamed of being Miss Indian World since she was young, and her dream came true last Saturday night.
"This is just such a blessing and something I've dreamt about since I was a little girl," Brady said of her crowning, adding that she's been coming to the Gathering of Nations powwow since she was a baby.
"Growing up I've always watched Miss Indian World being crowned, and I slowly got more interested," Brady said, she even tried for the crown once before in 2011 when she was 18, but didn't get it.
"It's always been in my heart to come back, and this year was just the year," she added.
Brady, 22, is Sac and Fox, Cheyenne and Tonkawa. She is from New Town, N.D. and a student at North Dakota State University.
---