U.N. Permanent Forum: Native women key relation to land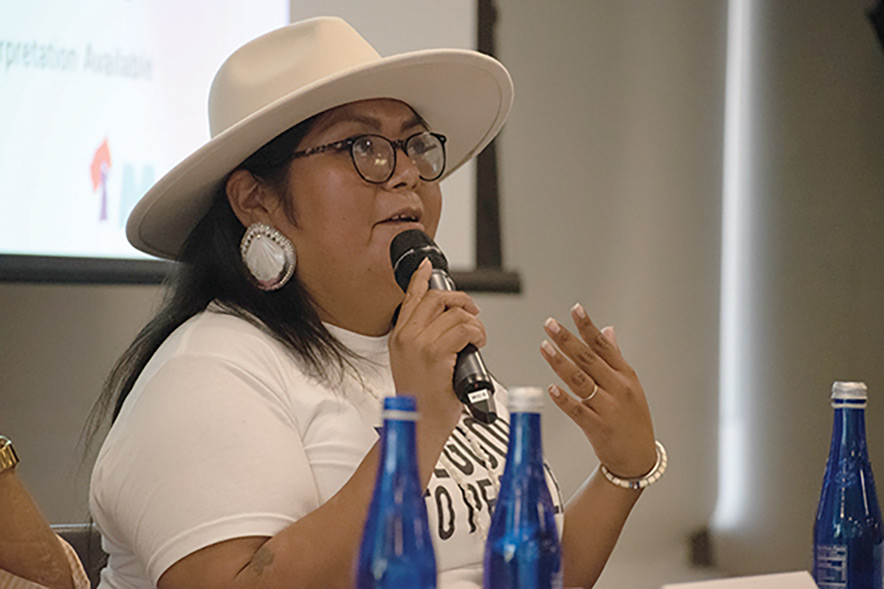 NEW YORK
A Tohono O'odham woman joined a conversation with three international women. They talked about climate justice knowledge from a Southwest perspective.
Amy Juan, a Tohono O'odham advocate for Indigenous human rights and the administration manager for San Xavier Cooperative Farm, brought cultural knowledge of sustainable food planting from her community to the discussion on climate justice across the world.
Juan sat on a panel with Fatima Ahmed from Sudan, Yasso Kanti Bhattachan from Nepal, and Dialys Ehrman from Panama, all a part of "Madre," an organization dedicated to putting rural Indigenous women in policy-making spaces for the betterment of their community.
"On one hand, I'm learning and observing and taking in how everything works and how people are also working here, pushing their issues and how you do that," Juan said. "But it's also just interesting for me to come with a delegation that is global. It's women from all over the world and also a feminist organization."
Read the full story in the April 27 edition of the Navajo Times.
---