'It was just us, the car' and desert: Diné brothers take first place at the 2023 Mint 400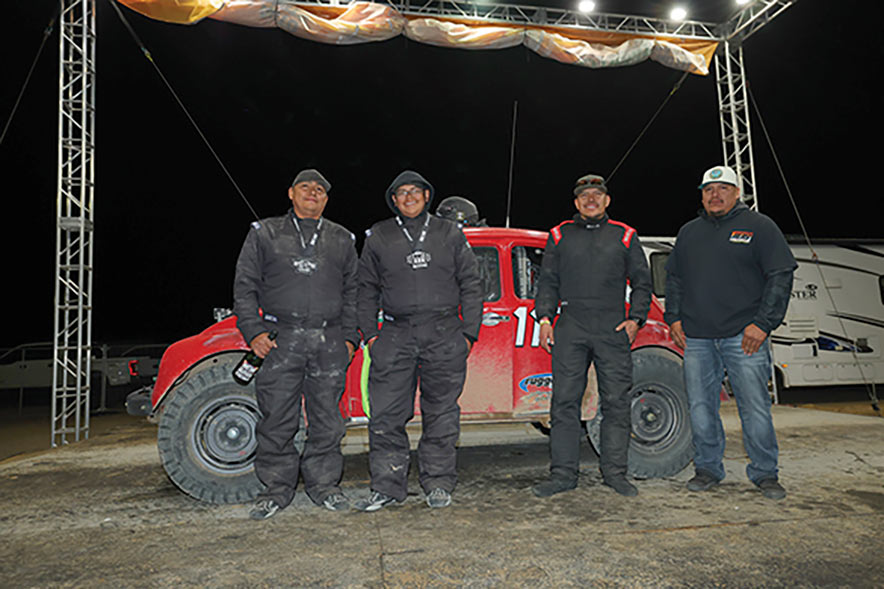 PHOENIX
Five brothers brought home first place.
The brothers, Rodriquez Tsosie, Reggie Tsosie, RJ Tsosie, Shelton Tsosie, and Jermaine Carlson are from Steamboat, Arizona. In early March, they traveled to Las Vegas, Nevada to compete in the "Mint 400" and came out on top.
Rodriquez, the eldest of the brothers, began the journey to first place in 2018, with his brothers and family following suit by purchasing parts for a 1969 Volkswagen Beetle.
The parts went from Steamboat to Goodyear, Arizona, where Rodriquez worked on the car, pulling his brothers in toward the end, until their first race, "SNORE Rage at the River," with the Mint 400 race following.
Rodriquez said: "BigWater started at the tail end of when we finished the project. We more or less looked at it as 'How are we going to put ourselves out there,' especially on social media and having to get sponsors and look at a website and other things on that end, so we decided we needed a name."
Read the full story in the April 27 edition of the Navajo Times.
---