Nez-Henderson a keynote speaker at 23rd Wellness Conference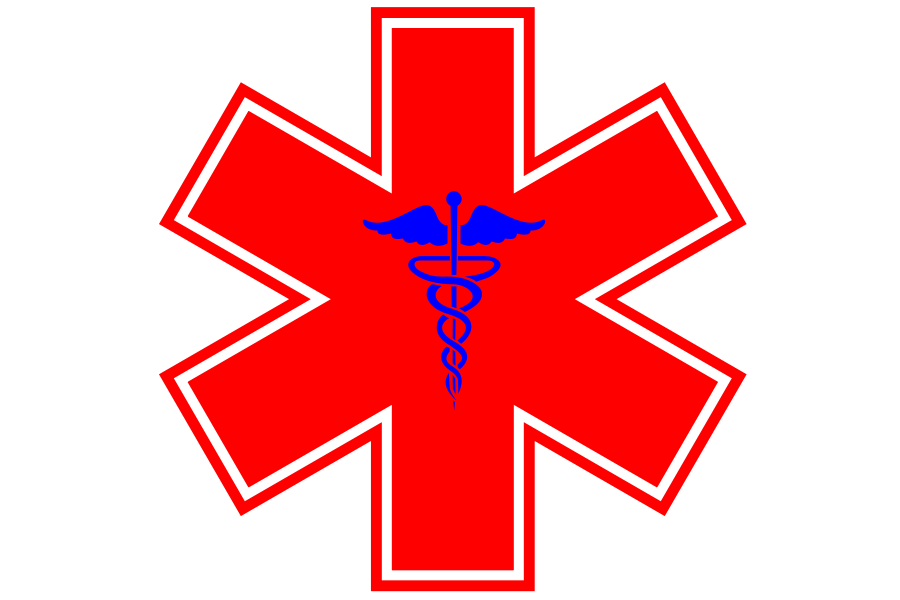 WINDOW ROCK
Inside of having the community come to them, officials from the Winslow Indian Health Care Center, Inc., will head out to the community.
Health professionals from WIHCC are hosting the 23rd annual Wellness Conference: Hózhóógo I'na – Beauty Way of Life, and rather then visiting only one community, they're headed to three communities in the southwestern region of the Navajo Nation.
"This year we want to take it out to the communities," said Sally N. Pete, CEO for WIHCC, because all the previous conferences were held once and usually in a big venue.
"We're trying to deliver more health information to the local people," Pete said, and she feels that going out to the community will provide that information effectively because some people don't have the means to travel.
"I want to make sure that we take the information out to the people," she added.
The conferences will be held in Leupp, Ariz. on June 9, Dilkon, Ariz. on June 16 and in Winslow, Ariz. on June 23. Each conference will feature prevention booths, and have special keynote speakers, including Family Nurse Practitioner Lita Scott and Dr. Patricia Nez-Henderson.
"It's hard to get these presenters because they're very busy," said LA Williams, coordinator, which is why she was happy to book them because she knows that the community members will enjoy listening to them.
"We're giving back to the community," Williams said with these conferences, adding that this is WHICC's way of saying thank you to the people they serve.
Williams said that WIHCC serves all the communities between Jeddito, Ariz. and Leupp, which is the southwest region of the Navajo Nation.
Scott and her colleague Wilson DeVore will be the keynote speakers at the Leupp conference.
Scott said they would be reviewing the Diné Wellness Concept, which talking about wellness from a traditional perspective and linking that to present day health care.
"The wellness model goes off the four cardinal directions and four scared mountains," Scott said, adding that they want to share the Diné philosophy and wellness is based on those concepts.
Scott said that the concepts promote wellness and each concept is linked with one of the scared mountains, and each scared mountain is linked with an age timeline.
"If you go back historically, before western medicine, this was the way our people took care of themselves," she added. "They took care of their health and it worked."
The conference Scott and DeVore will be presenting at will be held at Leupp Public School from 7 a.m. to 8 p.m. on June 9.
Another big keynote address is by Nez-Henderson. She is the first American Indian woman to graduate from Yale University's School of Medicine. She is currently the vice-president of Black Hills Center for American Indian Health.
Nez-Henderson is scheduled as the keynote speaker for the event at Dilcon Community School on June 16.
Nez-Henderson said she is very excited to participate in the conference because she thinks that conferences held throughout Indian Country make a lot of difference for various reasons and they're set up to help the people.
"I think it's a great time for the kids and the adults to come together and participate in very important topics," she said because "the more you are informed the better choices you make."
Nez-Henderson said she wanted to talk about health policies because most of the time a lot of people don't understand what health policies are, and she feels that "we need to continue to improve the health status of our people through health policies."
She added she would be talking about health policy and "how health policy has a huge implication on the health of Navajo people."
The policies she will be talking about are the lack of tobacco control policies on the Navajo Nation and the recent passing of the junk food tax.
"My expertise is in tobacco," Nez-Henderson said, adding that she talks about how second hand smoke is just as deadly as smoking.
"Any exposure even in a small amount can be harmful to anybody, particularly those with chronic disease and children," she said, adding that she wants to point out that the Navajo Nation has no tobacco policy set.
"People who go to events aren't protected by second hand smoke," Nez-Henderson explained, saying that is why "it's important to talk about smoke free zones on the Navajo Nation.
"It's my goal to really educate my Navajo people about health policy. For them to know why we're doing the work we're doing," she added.
Alongside the conference in Dilkon, Williams said they are having their 10th annual Health Kids Camp from June 15-16.
The camp is for kids age's seven to 12, and it's a program provided by the WIHCC Diabetes Program. Kids will get the chance to learn healthy information and have some fun.
For more information: 928-289-6122.
---