The Diné Foods & Healthy Living Summit working toward building a healthier Nation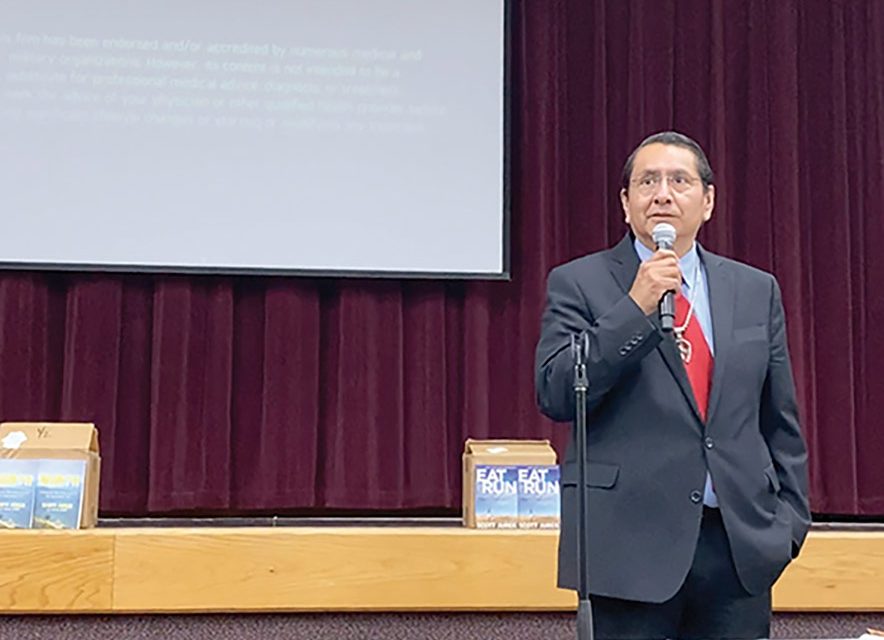 By Ethan Liebross
For the Navajo Times
KAYENTA
The seats filled in at the Monument Valley High School SAC Auditorium with students and community members eager to improve their health.
The three-day-long Diné Foods & Healthy Living Summit was organized by former Navajo Nation President Jonathan Nez and the Navajo Nation Special Diabetes Program.
Five uniformed members of the Air Force Junior ROTC posted colors. Nez entered, fist-bumping Mrs. J's first-year science class. Following counselor Brian Bradley's psalm and MVHS principal Ryan Dodson's opening remarks, Nez took the stage.
He shared his personal story of gaining 300 pounds, turning to marathon running and a plant-based diet, and losing over 100 pounds in less than a year.
Read the full story in the April 27 edition of the Navajo Times.
---