Diné is 'our relative', Relatives NYC owners open shop on Lenape land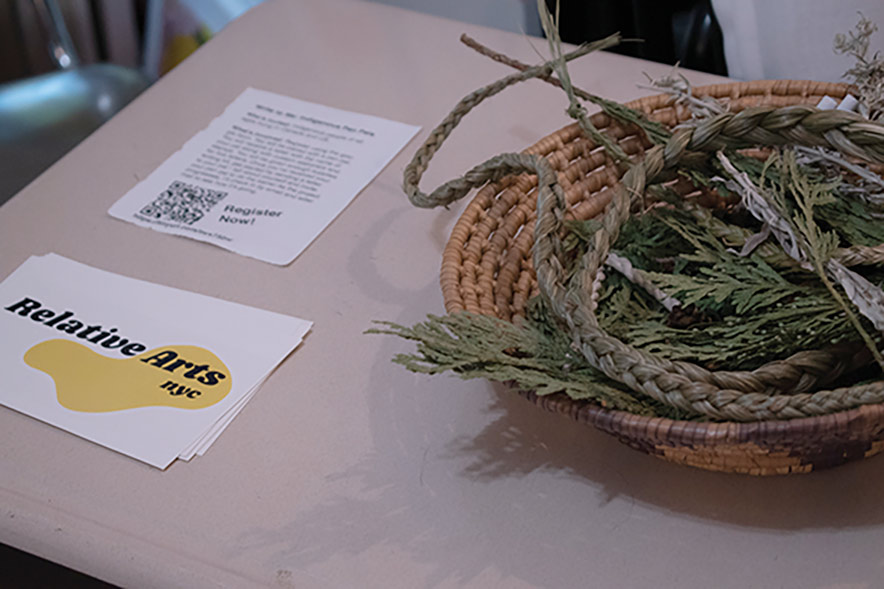 NEW YORK
A ride on the subway, bus, and walk will lead one to New York's latest collaborative art store and creative space owned by two Indigenous women.
Korina Emmerich and Liana Shewey are owners of "Relatives NYC," alongside non-Indigenous "ally," Rachel Leal, who opened their doors on April 1st.
"We signed the lease on November 1st, and like insane people, we opened shop on April 1st," Shewey said. "That's about five months. Businesses usually don't move that quickly."
Emmerich is Puyallup, and Shewey is Mvskoke (Muscogee). They began their journey to inclusive space years before doing advocacy and organizing work, where they both gravitated toward one another.
Working together and growing a bond, Shewey said they started to conceive the idea of the current store within the last 18 months to two years.
"We wanted to create an open atille for her to be able to come in and work on her clothing line," Shewey said, "a shoppable showroom so we can showcase and celebrate Indigenous art, basically bringing in our favorite Instagram artists to a bricks-and-mortar space."
Read the full story in the April 27 edition of the Navajo Times.
---