'A unique spin'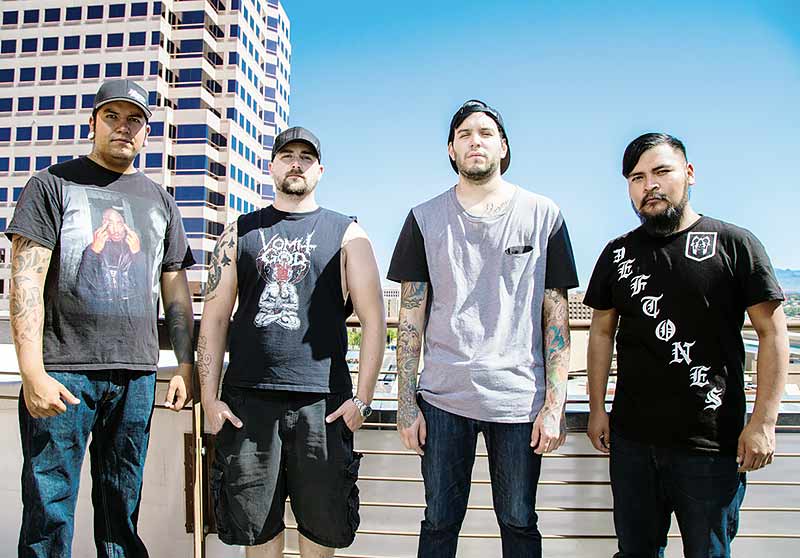 Eat a Helicopter flies on with apocalyptic music
WINDOW ROCK
With nearly 10 years under its wings, metal band Eat A Helicopter is nowhere near bringing down the bird for good.
Going from a two-piece band in 2006, to a five-piece tour ready group shows the Albuquerque-based Eat a Helicopter (EAH) band is just taking off.
"We're ready to take on the world," said Lead Guitarist and Founding Member Leon Garcia (Navajo/Hispanic). "We have a lot of tour experience now, and we have excellent tour-quality gear."
EAH is made up of Delbert Quintana (vocals), Garcia (lead guitar), Jon Marquez (drums), Tyrone Albert (rhythm guitar) and Bradley Burris (bass).
Since EAH's inception they've released three albums: The Pessimist (2008), Descend Into Darkness (2010) and Evolution of Violence (2013).
Garcia, 27, said he formed EAH right after high school in 2006 with a friend who played the drums.
---