Band promotes Diné bizaad while singing the blues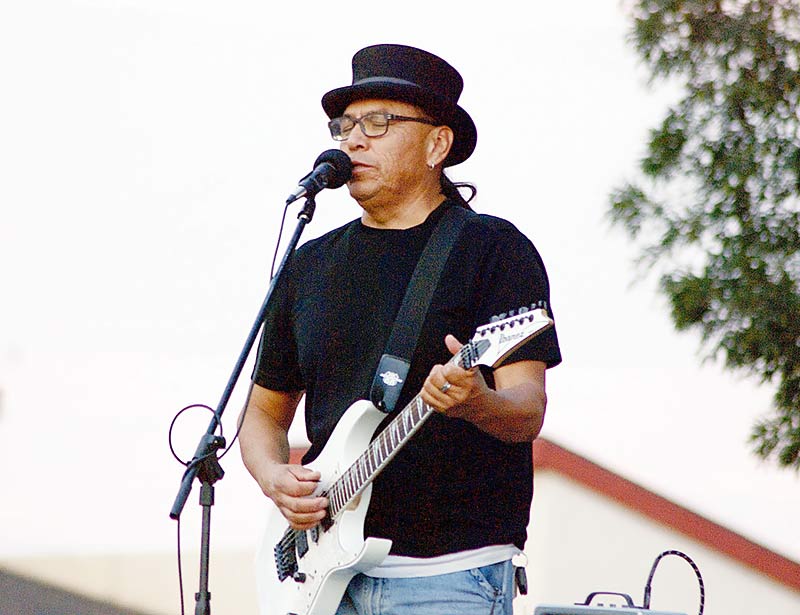 PAGE
Nolan Karras James still remembers dreaming about singing on stage and singing in front of an audience.
" That was always the dream, " James said. " When I saw people play the guitar, that ' s what I wanted to do. "
James fulfilled his dream seven years ago in front of a sizable crowd at the inaugural Rock the Canyon Art and Music Festival in Shonto, Ariz.
Owing to former band mate Anthony Vann's idea of performing at the art and music festival that year, James and his band, which consisted of Donovan Johnson who played the drums and Vann who played the electric guitar, made their debut.
" They were both pretty good, " James said about his former band mates. " They had the feel and they blues in that way – the beat, the chords. It was good that way. Blues is a feel music. "
The blues takes its name from a state of feeling depressed or melancholy. It is said that its purpose, for both the performer and the listener, is to overcome those feelings and lift spirits.
What is Diné blues?
James describes it as a new genre of music, which are in Diné bizaad and in English.
---