Mental errors cost Window Rock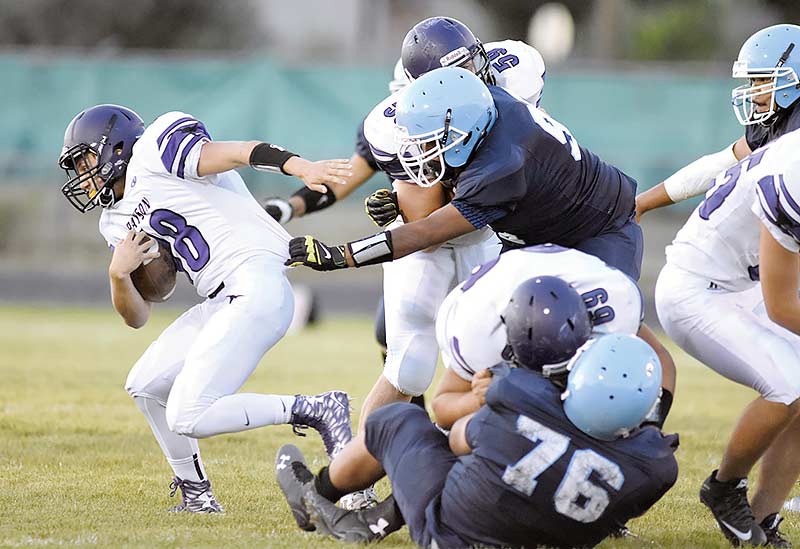 FORT DEFIANCE

Payson's stellar offense and strong defense proved to be too much for Window Rock to handle, as the Longhorns overwhelmed the Scouts, 57-6, in a season opening Freedom game for both teams at Judd Avey Memorial Stadium in Fort Defiance last Friday.
"We played well at times and didn't play at times," Window Rock head coach Greg Barker said. "We didn't have the depth that Payson had. Without depth, that really hurt us. Defensively, we didn't tackle. We didn't execute offensively. We have a lot of work ahead of us on both ends of the ball."
Barker said mental mistakes hurt the Scouts. He said Payson took advantage of the Scouts' fumbles.
"We have to play heads up football," he said. "We gave Payson good field position. A good team like Payson will take advantage."
Payson head coach Jake Swartwood said the key to Payson's victory was speed and quickness.
"Our offensive line did a good job blocking," he said. "Our offensive backfield did a good job running the ball. We executed offensively. Our quarterback (Chaz Davis) did a good job. We've got good speed and our offensive backs are quick."
---