Mining, operations to continue another 25 years at Four Corners plant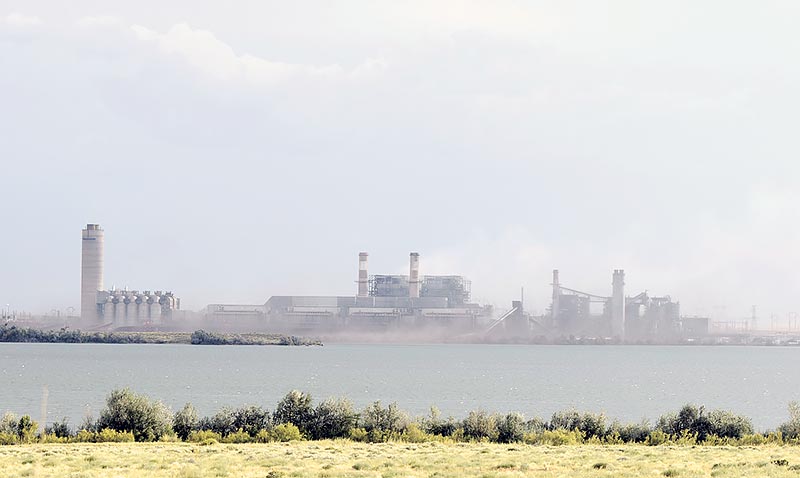 NENAHNEZAD, N.M.
With the Bureau of Indian Affairs' July 24 approval of a lease extension between owners of the Four Corners Power Plant and the Navajo Nation, employees like Deborah Yazzie could retire there or work until 2041.
Yazzie, who has been employed as an environmental scientist with Arizona Public Service at Four Corners over the last four years, offered a sigh of relief when the Times approached her about Tuesday's celebration of the signing.
Standing outside the white tent, where officials from Four Corners and government representatives assembled to celebrate the 25-year extension and future of the 1,540-megawatt coal-fire plant, Yazzie said the only high-paying job in the region for her job market was at the plant.
Compared to what she heard, particularly the propaganda surrounding the plant and its emissions considered unhealthy for the environment, Yazzie has developed a completely different mindset as an employee with APS.
"It's completely different working here and knowing that we're monitoring the environment – the air, water, waste," Yazzie said, adding it was critical for her to get a job at FCPP to live closer to family in Shiprock and Fort Defiance.
Being employed with APS is opening doors that probably wouldn't have opened at other places. As an environmental scientist it is her job to make sure the plant is in compliance with its permits under the National Pollution Discharge Elimination System.
---