Clay Walker dazzles crowd during fair performance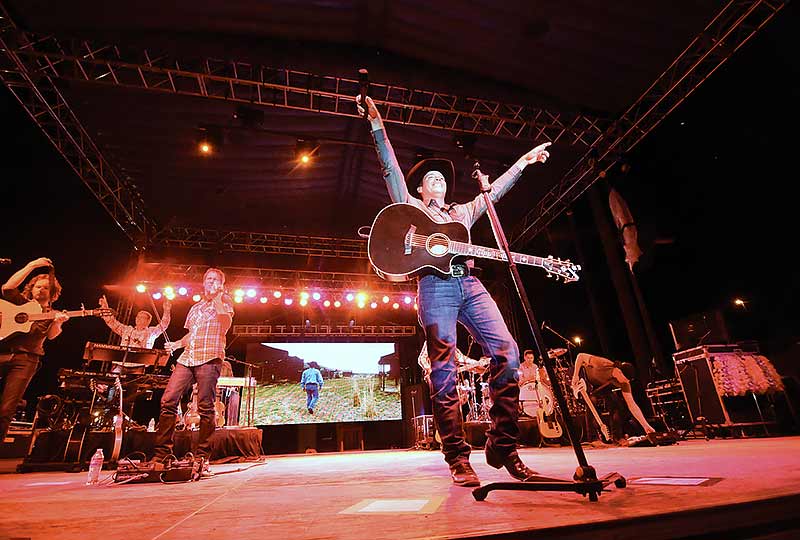 By Jan-Mikael Patterson
Special to the Times
WINDOW ROCK
Country music artist Clay Walker graced the Dean C. Jackson Memorial arena with his No. 1 hits, new music and his characteristic hallmark cowboy hat.
The best part – his fans, the majority was Diné and the four thousand-plus loved every minute of it.
It shouldn't be a surprise that Walker can entertain with 11 studio albums under his belt, four of which are certified RIAA platinum and he's sold over 11 million albums.
With more than half the grandstand filled and the rodeo area half filled, Walker appeared from backstage to a roaring ear-rattling cheer.
He opened the night with "Long Live the Cowboy." Fans of all ages knew the words and Walker at one point, called for fans to sing the chorus in unison. The fans did not miss a lyric to which Walker shouted "Yeehaw!"
The music ranged from 1993 to present bringing back the gruff deep-toned voice nostalgic to the mid-90s era of country music.
"It's been a few years since we've been back here," he said. "After performing the last time I remember the guys in the band and I wanted to come back."
---