From inspiration to performance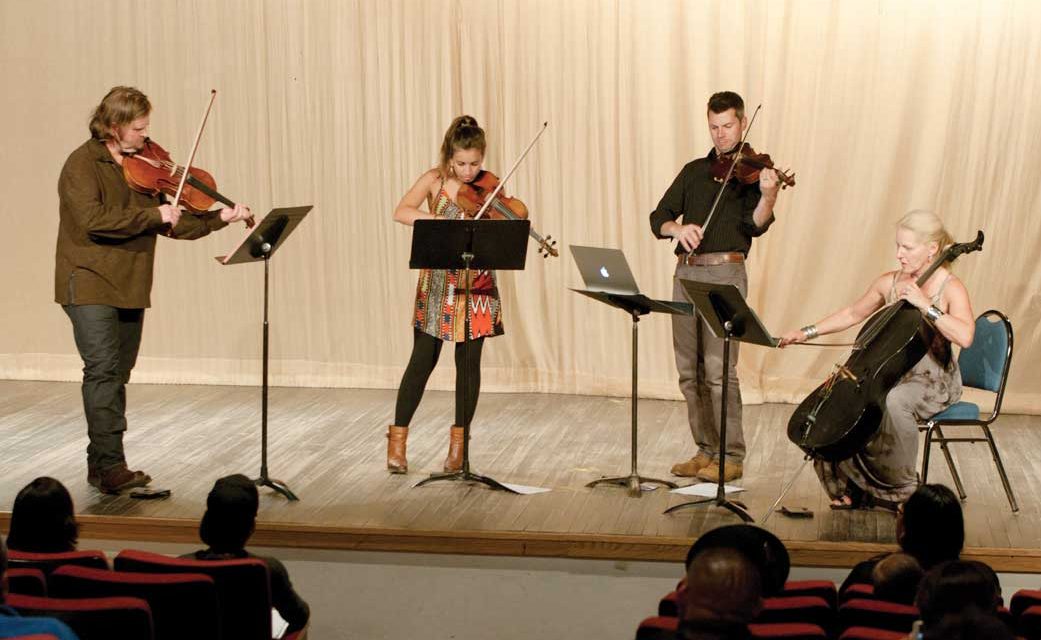 Students hear their music compositions come to life through string quartet
Chinle High School students heard music they composed come to life during the Grand Canyon Music Festival on Aug. 28 at the Navajo Nation Museum.
The Native American Composer Apprentice Project has been a part of the event for the past 14 years, according to Artistic Director Clare Hoffman.
Through the program, composers visit schools across the Navajo Nation and teach music composition. Hoffman said their composers-in-residence go to the schools and take the students through the process of composing a song.
The students have to write a piece that is at least two minutes long, Hoffman added.
The Grand Canyon Music Festival's composer-in-residence Raven Chacon has been working with NACAP for the past 10 years. Chacon said half the students he teaches come from schools that don't have a music or art program…