'Honey' to open Atlanta Dream game with national anthem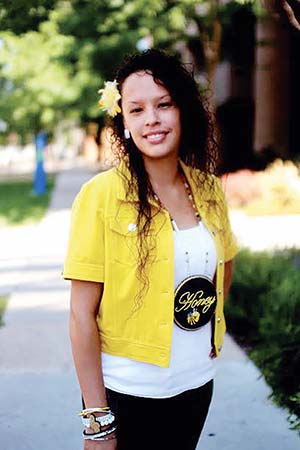 ALBUQUERQUE
With motivation and perseverance, one Diné singer's hard work has landed her an opening performance for the Women's National Basketball Association.
As part of the WNBA's Heritage Series hosted by the Atlanta Dream, Rhonda "Honey" Duvall will perform for the Native American heritage series in Atlanta, Ga. in June and she is more than happy about it.
"I'm super excited," said Duvall, 28, who will sing the National Anthem on June 19 and perform original music at halftime on June 21, "I'm overwhelmed with excitement and I can't wait!"
Honey's journey to perform at the WNBA started last year when her manager Kari Denny-Flynn began sending music submissions to the WNBA as part of their Native American Heritage Week.
"We sent them her press kit, they looked it over and liked what they had seen," said Flynn, whose press kit contained music samples as well as Honey's biography and video performance of the National Anthem at Utah State University in Logan, Utah.
With a tour booked for this summer, Duvall will make stops across the Four Corners including Wyoming and most recently booked, Georgia…
---