Ja Rule, Ashanti rock millennial, Gen X-ers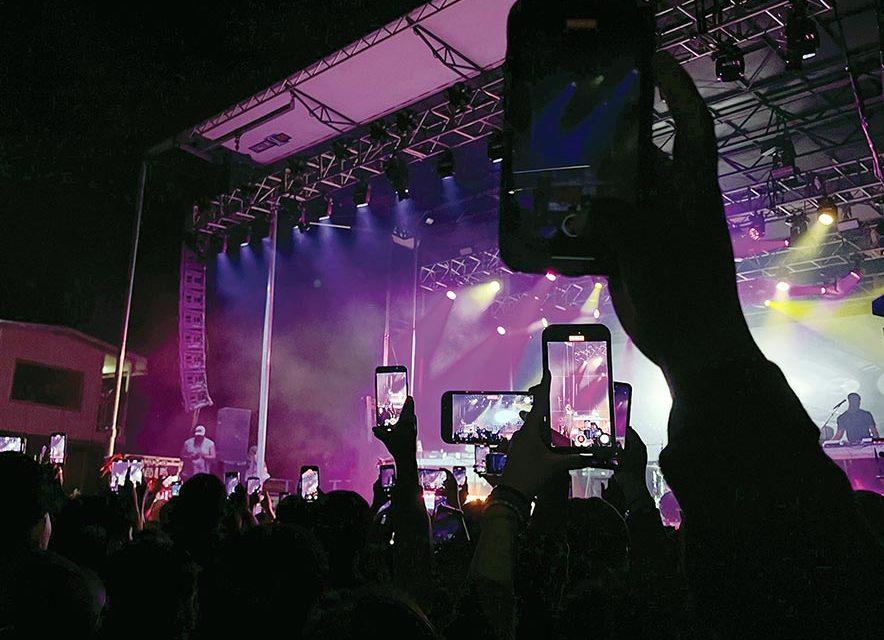 WINDOW ROCK – Ja Rule and Ashanti "Mesmerize" fans at the 75th Annual Navajo Nation Fair.
As the cowboys saddled up at the fair rodeo, diehard Ja Rule and Ashanti fans jumped the arena gates, shoving and pushing to be front row for the concert.
On Friday night, Sept. 8, the rapper, and singer duo took the stage at the Dean C. Jackson Memorial Arena. Because of technical difficulties, the concert started at 9:35 p.m.
When the concert was set in motion, Navajo Nation President Buu Nygren welcomed concertgoers to enjoy the two performers.
Along with Nygren was the infamous Phoenix Suns mascot, "Go the Gorilla," who excited the attendees by shooting T-shirts out of a T-shirt launcher.
Phones in the air
When Nygren left the stage to allow both artists to perform, the arena lights turned off, and immediately, the crowd was chanting Ja Rule and Ashanti.
The duo opened with "Mesmerize" from Ja Rule's "The Last Temptation" album.
Among the cellphones held high to record the iconic song from the two, the crowd couldn't help but sing along.
Malakhi Caraballo, a non-Navajo attendee from Georgia, said the concert was fantastic as it was also his first concert.
"I saw a lot of people jumping, and I was like, 'I gotta get up over the fence so I can be first in line!'" Caraballo said.
Caraballo made new friends, including Jojo Jackson, a Navajo social media influencer. He said he didn't know Jackson was popular but was glad he got to be a part of the fun in the little group he coincidentally joined.
Caraballo said the concert was so much fun with the backup dancers and DJs and couldn't get over each artist's performance.
Caraballo said he decided to leave Georgia at the last minute with his grandmother, who recently moved to Arizona, and through a coworker, found out about the concert.
As an outsider to the annual concerts and fairs, Caraballo quickly learned the adrenaline rush of being front row at a Navajo Nation Fair concert.
Read the full story in the Sept. 14 edition of the Navajo Times.
---