Juggernaut breaks open its door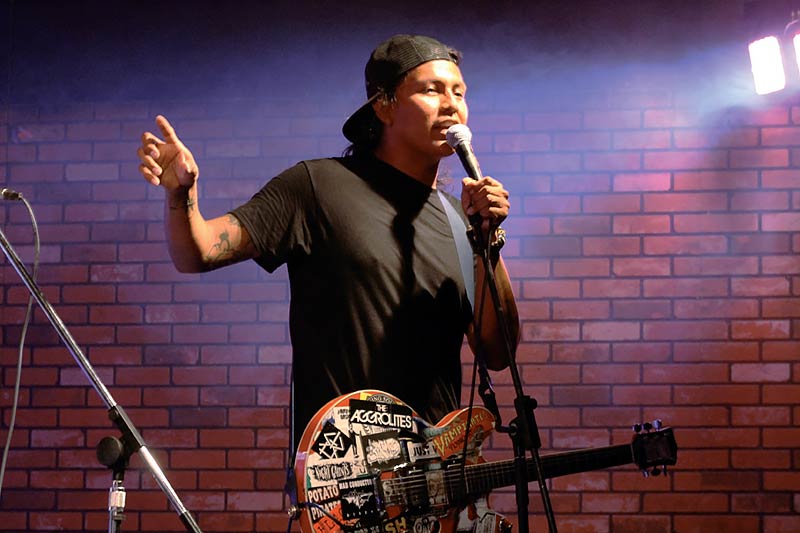 GALLUP

After much anticipation from the music community, the Juggernaut Music has finally re-opened its doors.
The opening show was packed on Saturday and consisted of 18 acts, including folk, punk, metal and hip-hop.
The Juggernaut is not the old venue it once was: upon entering, to the left sits a recording studio, next is the music store and at the back of store is the venue, dimly lit and surrounded with art.
"It was like a family reunion with all the bands," said Aaron Moses, singer and guitarist of the band War Motor. "It was great that Ernie (Santiago) got us all together."
Local musician, Korby Benallie said he enjoyed the show and he was excited to see new bands Invasion of the Body Snatchers and Death Mantra.
Invasion of the Body Snatchers played their rhythmic style of punk and folk, mixing well with the other local punk-inspired bands such as Rei Gurren and Wolves in Wolves' Clothing.
Benallie, local music promoter, said he is excited the new Juggernaut is open, as he hopes the music scene in Gallup will spark an interest in new and emerging bands.
---