R. Carlos Nakai's 'Canyon Trilogy' earns platinum status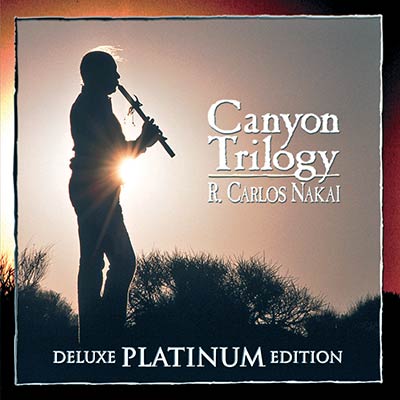 By Jan-Mikael Patterson
Special to the Times
WINDOW ROCK

If R. Carlos Nakai, 67, got a dollar for each unit sold of his 1989 album "Canyon Trilogy" since its release, he would be a millionaire.
That's right. Nakai achieved "Platinum" status with one million units sold, a landmark achievement in which he will celebrate on Jan. 23 with a sold-out concert at the Musical Instrument Museum Theater in Phoenix.
To be awarded a platinum record for one million units sold you have to be certified by the Record Industry Association of America (RIAA).
This is the highest achievement in the music industry and is the first awarded for traditional music.