Five gearing up for Miss Navajo pageant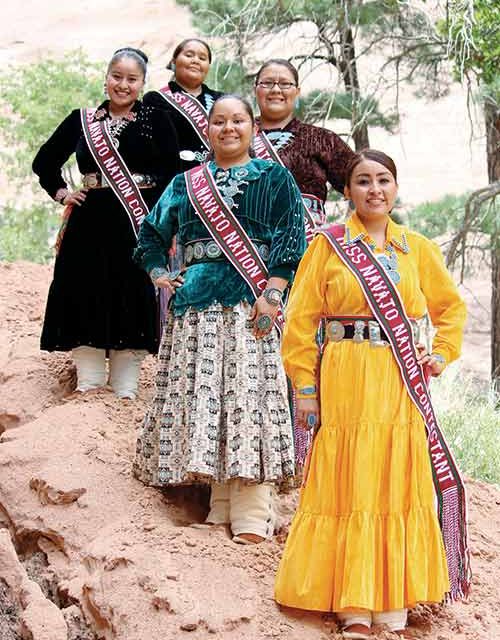 WINDOW ROCK
Miss Navajo Nation is the most coveted title on Navajo. It can also be considered one of the toughest to attain.
Each contestant must be fluent in Navajo and English. Their skills will be put to the test as they compete in various categories such as butchering, frybread making, public speaking and contemporary and traditional talents.
This year, five young Navajo women are taking a shot at the title: Alyson Jeri Shirley, Ann Marie Salt, Farrah Mailboy, Crystal Littleben and Starlene
Tsinniginnie.
---