Birdsprings Senior Center celebrates four-year anniversary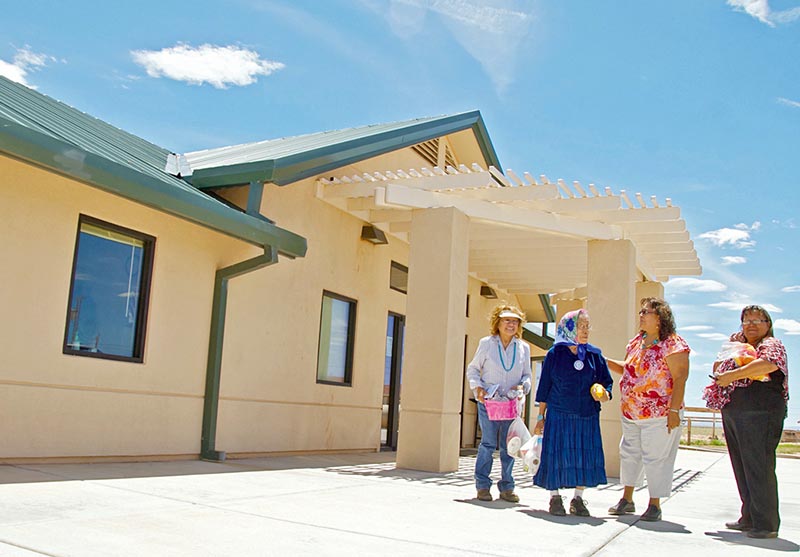 BIRDSPRINGS, Ariz.
Tsídii To'ii elderly marked four years of gratitude for their senior center on July 23.
The day's celebrations included food, games and the presence of local leaders, all of which added to the commemoration of the Tsídii To'ii Senior Center's opening day of July 26, 2011.
Even four years later, people still remember the difficulties of getting funding and completing the center.
"We (locals) kept calling meetings to discuss plans for the senior center," Thomas Walker Sr. said in Navajo. "We traveled far and wide, leading this critical project from start to finish."
Walker's daughter, Isabelle Walker, the chapter vice president, said the local constituency no doubt stood behind the project.
In a regular chapter meeting on March 8, 2002, voting members of the community voted unanimously in approving the senior center project. A resolution was passed with a 25-0-0.
"This is what they talked about for so long," she said, adding that the chapter officials agreed with their plan.
Through Arizona's general fund, Tsídii To'ii Chapter was allocated a generous slice of the budget for a senior center a number of times, but was then taken back for a project elsewhere.