'March of death by exposure'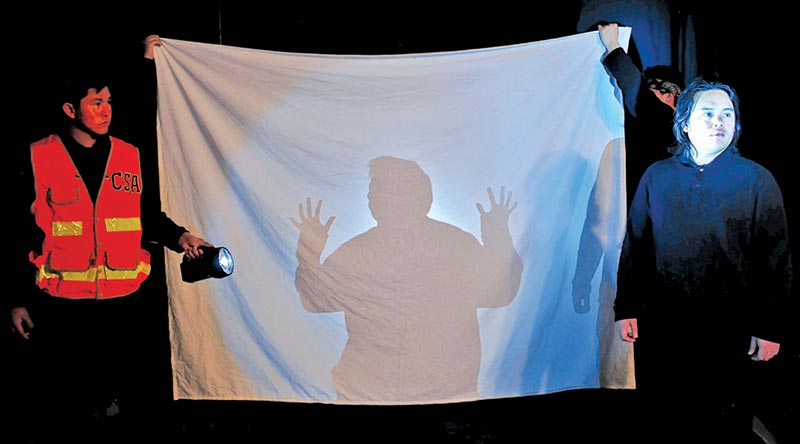 Gallup exposure deaths the topic of award-winning play

TSAILE
Diné College students recently took home an award for a one-act play dealing with a life-and-death issue facing Navajo people, which emanates from the cold streets of Gallup.
Professor John Templin wrote and directed "When The Warriors Were Called Home" for the students, who won the 2016 American Indian Higher Education Consortium Conference's award for "Best One Act Play" held in mid-March in Minneapolis, Minn.
Templin said the 11-actor cast not only played the roles in the play, they also set up the stage in under ten minutes. The play debuted on the Navajo Nation at Diné College in Tsaile on March 25.
The play addresses the issue of alcohol-related exposure deaths in Gallup.
On March 17, the president and CEO of AIHEC Carrie L. Billy mentioned the work of the students and their professor at a U.S. House of Representatives meeting of the Subcommittee on Interior and Related Agencies.
"This group of young Navajos produced a play about an annual winter event – the march of death by exposure in Gallup, New Mexico," she said. "Last year, more than 20 Navajos died. This year, in about five weeks, eight Navajos died. Anywhere else – anyone else, those students said, there would be a national outcry."
---