Shiprock students host prom dress drive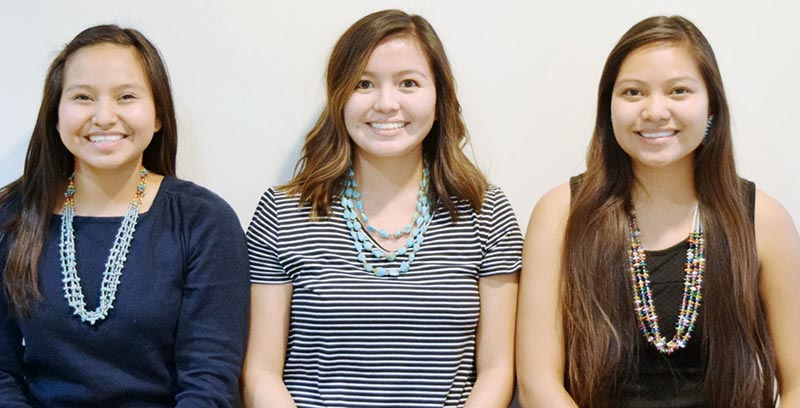 WINDOW ROCK
Prom is an exciting time for many high school students but there are some out there who simply cannot afford all that goes into preparing for high school prom.
Three Shiprock women are doing something about it by holding a prom dress drive for students at Shiprock High School.
The young ladies are part of a group called the Kinyaa'áanii Connection, which is made up of Kristy Peshlakai, Marlena Peshlakai and Ashley Dailey.
"Prom dresses can be expensive," Kristy Peshlakai said, adding that they can cost anywhere from $200 to $300 depending on where they are purchased.
"A lot of us only wear it once. I only wore my prom dress once," she added. "It is pretty expensive so I thought it'd be a good way to help the community out by having the students not worry about paying for their dress."
Kristy said it will also help out those students who can't afford to purchase their own dresses.
The group has a goal of at least 50 to 100 dresses, but since this is their first time they just want to see how the drive goes.
The giveaway is planned for March 21 at Shiprock High and they'll be accepting prom dress donations until March 20.
For more information call 505-516-7306, 505-860-8743 or 505-516-7377.
You can also email: kpesh10@gmail.com or ashwoods23@yahoo.com or m peshla@asu.edu.
---