NTUA 'a symbol of sovereignty'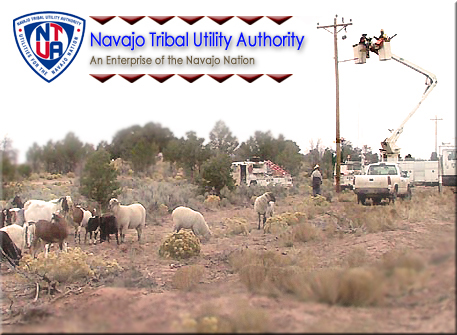 Tribal utility company to build new headquarters
FORT DEFIANCE
After operating for over 50 years in its current aging building, the Navajo Tribal Utility Authority will soon be moving into new, modern headquarters.
During a ceremonial ground breaking of the Navajo corporation's new headquarters, tribal leaders and NTUA corporate managers, staff and board members came together to celebrate the beginning of a new phase for the half-century corporation.
"This groundbreaking ceremony is an example of how this enterprise has been able to move forward to a new building," said Navajo Nation Speaker LoRenzo Bates. "They are going to be a major player in the development across the Navajo Nation by virtue of the council legislation that they approved."
Bates was talking about the Navajo Nation Council's approval of the $180 million project used toward water and wastewater infrastructure on the Navajo Nation, which was signed into law by Navajo Nation President Russell Begaye last year.
Comparing the Navajo Nation using its own resources to fund this water project, Bates commended NTUA for finding its own funding source to pay for the new building which has been in the works for the past five years.
---