Aneth girl's pot in national exhibit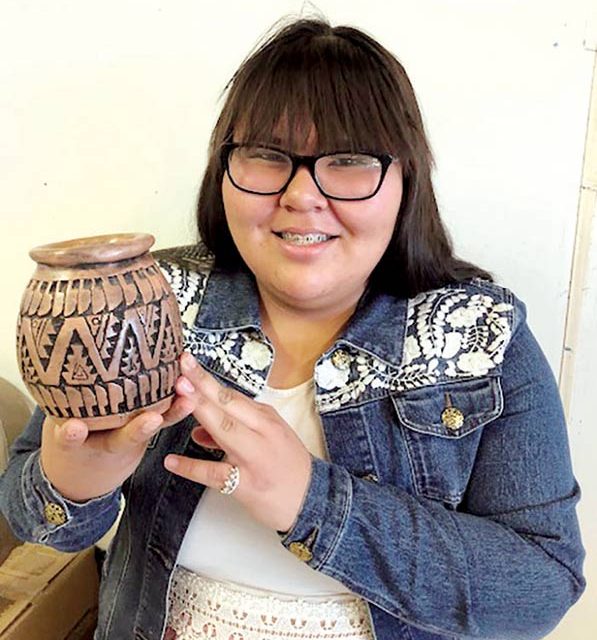 WINDOW ROCK
An Aneth student's project will be featured in a national exhibit of student ceramics next month.
Sonia John's "Jar with Feathers" was chosen from 96 entries in her age level for display at this year's K12 exhibit in conjunction with the National Council on Education for the Ceramic Arts.
The exhibit will be at the David L. Lawrence Convention Center (1000 Ft. Duquesne Blvd.) in Pittsburgh, Pennsylvania, March 14-16. The exhibit will be juried and John will have the opportunity to win a scholarship. John is an eighth-grader at Albert R. Lyman Middle School in Blanding, Utah.
"I'm sure the detail and use of Native imagery and symbols referencing older historic patterns were part of the attraction," said John's art teacher, Lee Burningham. "The work was very well done with great attention to detail."
"You are commended for the quality of your work and can be very proud for having attained this level of achievement," read a letter to John from the National K12 Ceramic Exhibit Foundation.
John's light tan pot contains symbolic representations of feathers, mountains and other traditional Navajo designs.
---