Borrego Pass School going back to BIE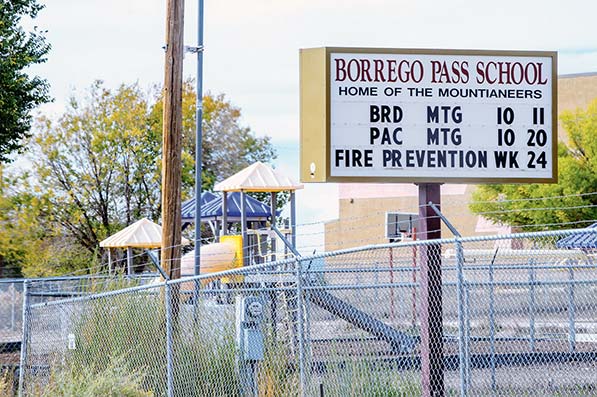 WINDOW ROCK
The Navajo Nation Council's Health, Education and Human Services Committee on Monday unanimously voted to retrocede the Borrego Pass Community School to the U.S. Bureau of Education Monday after learning the remote grant school with fewer than 130 students is $1.9 million in debt.
Darrick Franklin, program manager for the Department of Diné Education's Accountability and Compliance Office, said there's no way the tiny school will be able to bounce back from the deficit.
"Over the years, since 2013, the school has gone from principal to the next and you have to question leadership," said Franklin.
"When deficits are shared with our offices it's typically by the principal who catches these deficits."
The school's most current audit will be completed in September.
Franklin stated that the school's 2015 audit was marked "qualified" meaning it was a bad audit, and the 2016 audit was 13 months late and was marked with a "disclaimer," which means an audit "doesn't make sense" because there aren't enough financial records to work with.
---